With a high temperature of 99 degrees forecasted for Odessa today, things sure are looking sunny across the Permian Basin for this upcoming weekend! I'm looking forward to spending some time out by the water this weekend, even if that means just a swimming pool. Take a look at my blog post from yesterday if you're looking at buying a boat for this summer like I am.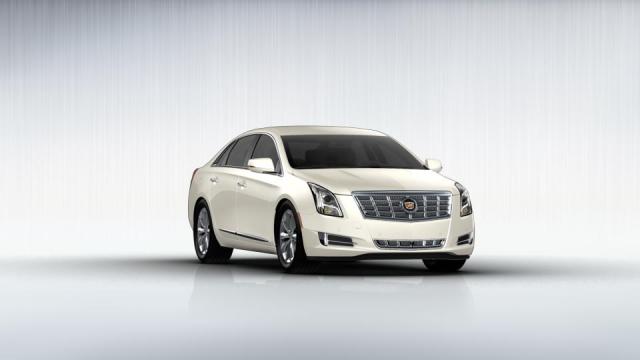 Randall Motors is San Angelo's only Cadillac pre-owned certified dealership and they want to help you find a new car, truck, or SUV! Right now their Manager's Special features some amazing vehicles like a 2012 Chevrolet Cruze LT with 19K miles for only $14,997! They also have a 2012 Chevy 1500 Silverado Crew Cab with 15K miles priced at just $25,997 for all of you truck lovers out there! My favorite car on the lot at Randall Motors has to be this 2013 Cadillac XTS pictured above. Featuring a pristine white diamond exterior, AWD, 13K Miles, Navigation, Sunroof, HUD, Certified all for $53,000 plus TT&L. Stop on by Randall Motors in San Angelo today or just give them a call (325) 655-5631, and of course you can visit them online 24 hours a day at www.randallcadillac.com. Here are some of the other amazing deals going on at Randall Motors right now:
–       $6,377 2008 Kawasaki Vulcan… 1500 Classic, 15K Miles, STK92114A
–       $14,800 2010 Mitsubishi Lancer ES… 29K Miles, Gray, Certified, STK9342A
–       $15,977 2012 Toyota Corolla LE… 29K Miles, Gray, STK9366
–       $15,977 2007 Dodge Nitro SLT… Leather, 26K Miles, STK9344A
–       $16,577 2012 Chevy Impala LT… 26K Miles, STK9289
Advertise or find your perfect services with us at OurThriftyNickel.com. It really couldn't be easier. Head over, sign up for an account and then place an ad! Available 24 hours a day, 7 days a week. Try it out! $5.75 for the first ten words, .40 cents per each additional word. One picture free with each ad!  Because we love our customers, right now when you purchase two weeks we will offer you a 3rd week at no charge!
For those who prefer a human touch for your business interactions, then feel free to call in and place an ad. Our helpful and friendly staff are available starting at 8:15 every day of the week. On Mondays our phone transactions and business locations shut down at 6:15 PM, Tuesdays till 7:15, Wednesdays till 6:00 PM, Thursdays till 5:00, and Fridays till 12:15 PM.
For the Odessa office place your calls to: (432) 333-4184
For the Midland office dial: (432) 580-7777
If you're already out on the town running errands, we're conveniently located at 2611 N. Golder, Odessa TX, 79761. That address works for all your mail-in ads as well! We also have newspaper stands in most of your local stores, including all the 7-11's in Odessa and Midland! If we don't have a stand in your favorite store, call us and we'll get one there, just for you!
Utilize the Thrifty Nickel Classifieds, serving the Permian Basin for over thirty years, reaching over one hundred thousand households!