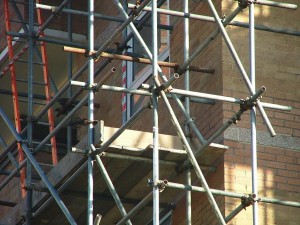 With all of the electronic dust we're kicking up with the site renovations at Our Thrifty Nickel, we know it can sometimes be hard to tell what's happening around here. (Electronic dust is known to be quite dazzling.) That's why we want to take this opportunity to reassure everyone — the current site is still very much up and running!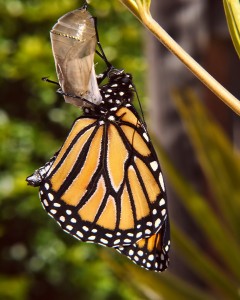 Later this year, a fully revamped site will emerge from its stylish yet affordable Thrifty Nickel chrysalis, gleaming in the sunlight, and gently flap a thrifty pair of new wings for all to admire. Cher may get a tattoo in our honor.* Who knows!
But in the meantime, the trusty old gears keep turning like they always have, and your ads keep running like magic. So come place your ad today with us at ourthriftynickel.com!
*Cher has neither confirmed nor denied any connection to Our Thrifty Nickel or the Our Thrifty Butterfly metaphor.
Scaffolding © 2010 Les Chatfield.   Butterfly © 2010 Sid Mosdell.