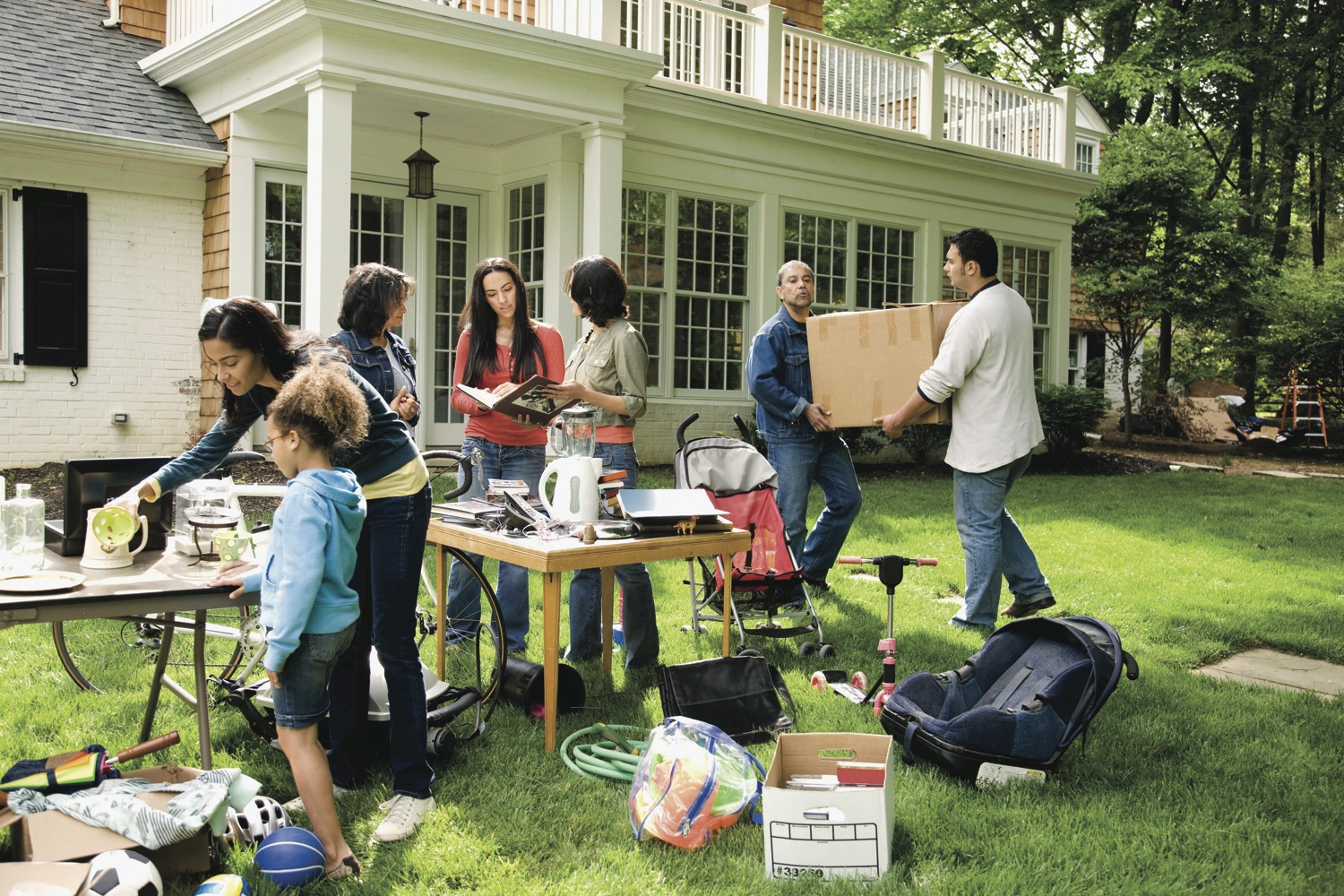 What do you think the greatest American pastime is? Baseball, baking pies, reading The Thrifty Nickel? I think that garage sales should be included in the conversation of best pastimes. Opening up your garage door to display your wares and collectables for the world to peruse and hopefully exchange money for is a great thing. Waking up early Saturday morning and hitting all the garage sales in town before your neighbors get all the good stuff is a sport in itself.
Like the mystical voice told Kevin Costner in 'Field of Dreams' "If you build it, he will come". This may apply to Baseball fields, but not garage sales. You can't just post a few signs on street poles the day before your garage sale and expect Joe Moneybags to waltz up your driveway and buy your vintage record collection.
This is why; the only smart way to host a successful garage sale is to place an ad with The Thrifty Nickel. Every week over 100,000 people across the Permian Basin feast their eyeballs upon the pages of The Thrifty Nickel. So go ahead and place an ad in our paper so that your next garage sale will be a lucrative endeavor for you.
Take a gander on just a few of the many garage sales being held this week:
–        3 FAMILY SALE, Kids Drums & Electric Guitar, Full Size Metal Canopy Bed, Clothes All Sizes, Toys. Priced to sell! 2669 San Carlos Ter, Odessa F-S 8-?
–        8813 PRINCETON. Saturday Only 28th, 7am-?, furniture, clothes, knickknacks, shoes, toys, tools & Miscellaneous.
–        SALE. Friday & Saturday. 805 W. 19th. Collectibles, coins, vintage dolls, tools, wallpaper, costume jewelry, autographs, Miscellaneous.
–        3 FAMILIES. Guitars, mandolin, band equipment, household items, furniture and much more. Saturday only 8:00 a.m. 1607 LaCasa.
Advertise or find your perfect services with us at OurThriftyNickel.com. It really couldn't be easier. Head over, sign up for an account and then place an ad! Available 24 hours a day, 7 days a week. Try it out! $5.75 for the first ten words, .40 cents per each additional word. One picture free with each ad!  Because we love our customers, right now when you purchase two weeks we will offer you a 3rd week at no charge!
For those who prefer a human touch for your business interactions, then feel free to call in and place an ad. Our helpful and friendly staff are available starting at 8:15 every day of the week. On Mondays our phone transactions and business locations shut down at 6:15 PM, Tuesdays till 7:15, Wednesdays till 6:00 PM, Thursdays till 5:00, and Fridays till 12:15 PM.
For the Odessa office place your calls to: (432) 333-4184
For the Midland office dial: (432) 580-7777
If you're already out on the town running errands, we're conveniently located at 2611 N. Golder, Odessa TX, 79761. That address works for all your mail-in ads as well! We also have newspaper stands in most of your local stores, including all the 7-11's in Odessa and Midland! If we don't have a stand in your favorite store, call us and we'll get one there, just for you!
Utilize the Thrifty Nickel Classifieds, serving the Permian Basin for over thirty years, reaching over one hundred thousand households!