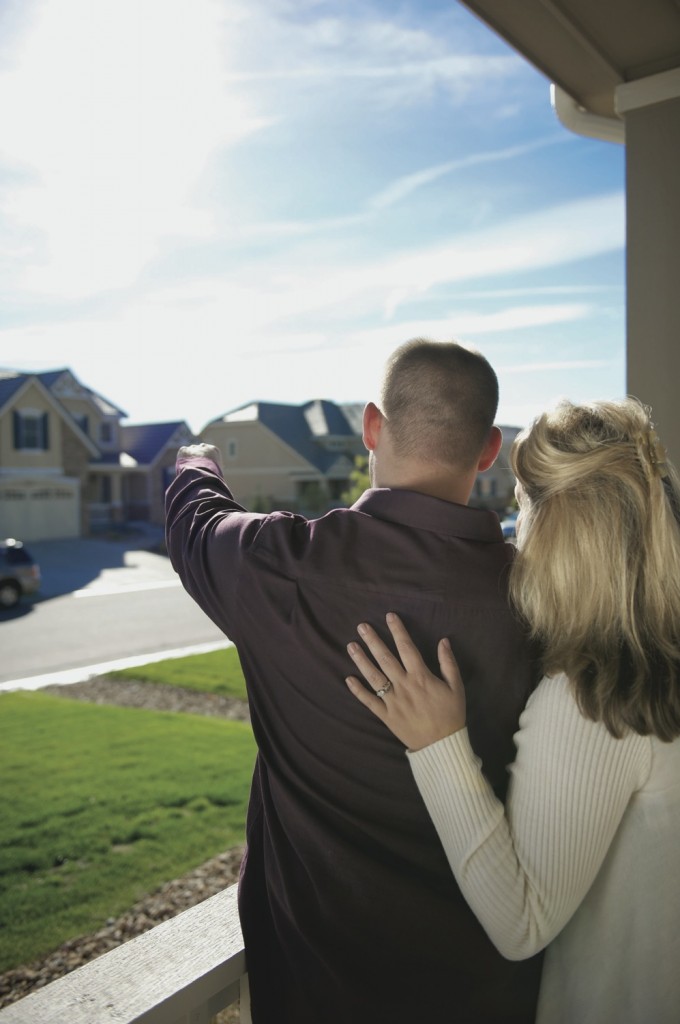 It's not too late to help Thrifty Nickel and the West Texas Food Bank end hunger in our community! All you have to do is bring your canned food goods to any of our office locations. If you bring in two cans of food and you're paying for two weeks of classified advertising, we'll give you a third week for free (up to 10 words).
Do you feel like it might be time for a change of scenery? Is your current lease expiring at the end of 2012? Well then it's time to find a new place of residence and your Odessa/Midland Thrifty Nickel can help. Every week we help people looking to buy, rent, and sell in the real estate marketplace. So if you've been searching high and low and have yet to find your success, let Thrifty Nickel help! Here are just a few of the 'Houses For Rent' this week:
–       1999 MOBILE Home 3 bedroom 2 bath in Odessa for rent $1500/month (water included) $1500 deposit. 325-672-7785
–       2BR/1BA/1 CAR garage duplex in S.Lbk.Easy Hwy 87 access. W/D connections/ Ch/Air Completely updated. Large back yard. Stove/refrig./dishwasher provided. Good neighborhood/between two parks.Looking for small family. No pets. 806-787-6960
–       3 BEDROOM, 1 bath house for rent. 2 bedroom, 2 bath mobile home for rent. House $1200, Mobile home $1000. Call Rick 432-638-8696
–       BEDROOM FOR Rent in West Odessa. Must be clean, neat. Pass background check, references. No drinking or drugs. Share facilities. Please call 432-250-0319 ask for Liz.
–       COZY 2 bedroom, 1 bath house, Odessa. 432-202-5965.
Looking to buy? Look no further:
–       101 SOUTH Bentwood, Midland, 4BR, 2BA, 2 car garage, big corner lot, lots of updates, $165,000
–       20 HOMESITES AVAILABLE. Greenwood area, 1 – 2 ac. sites,$26k, 36k, electricity to each lot, good well water available, good road. Mobile Homes ok. (512) 573-5479.
–       BRICK HOME 3 bedroom, 1 bath. 1511 S. Ave. M. Lamesa, Texas. $45,000. 432-559-1476, 806-332-4435.
–       FIRST-TIME HOME BUYERS! Call Jaime Salgado, Broker/Realtor, Trower Realtors. 432-770-5116 www.JaimeSalgado.com
–       FOR SALE By Owner. 3 bedroom, 1 bath. 24x 30 shop. San Jacinto Elementary area. $140,000. 432-230-3934
Advertise or find your perfect services with us at OurThriftyNickel.com. It really couldn't be easier. Head over, sign up for an account and then place an ad! Available 24 hours a day, 7 days a week. Try it out! $5.75 for the first ten words, .40 cents per each additional word. One picture free with each ad!  Because we love our customers, right now when you purchase two weeks we will offer you a 3rd week at no charge!
For those who prefer a human touch for your business interactions, then feel free to call in and place an ad. Our helpful and friendly staff are available starting at 8:15 every day of the week. On Mondays our phone transactions and business locations shut down at 6:15 PM, Tuesdays till 7:15, Wednesdays till 6:00 PM, Thursdays till 5:00, and Fridays till 12:15 PM.
For the Odessa office place your calls to: (432) 333-4184
For the Midland office dial: (432) 580-7777
If you're already out on the town running errands, we're conveniently located at 2611 N. Golder, Odessa TX, 79761. That address works for all your mail-in ads as well! We also have newspaper stands in most of your local stores, including all the 7-11's in Odessa and Midland! If we don't have a stand in your favorite store, call us and we'll get one there, just for you!
Utilize the Thrifty Nickel Classifieds, serving the Permian Basin for over thirty years, reaching over one hundred thousand households!