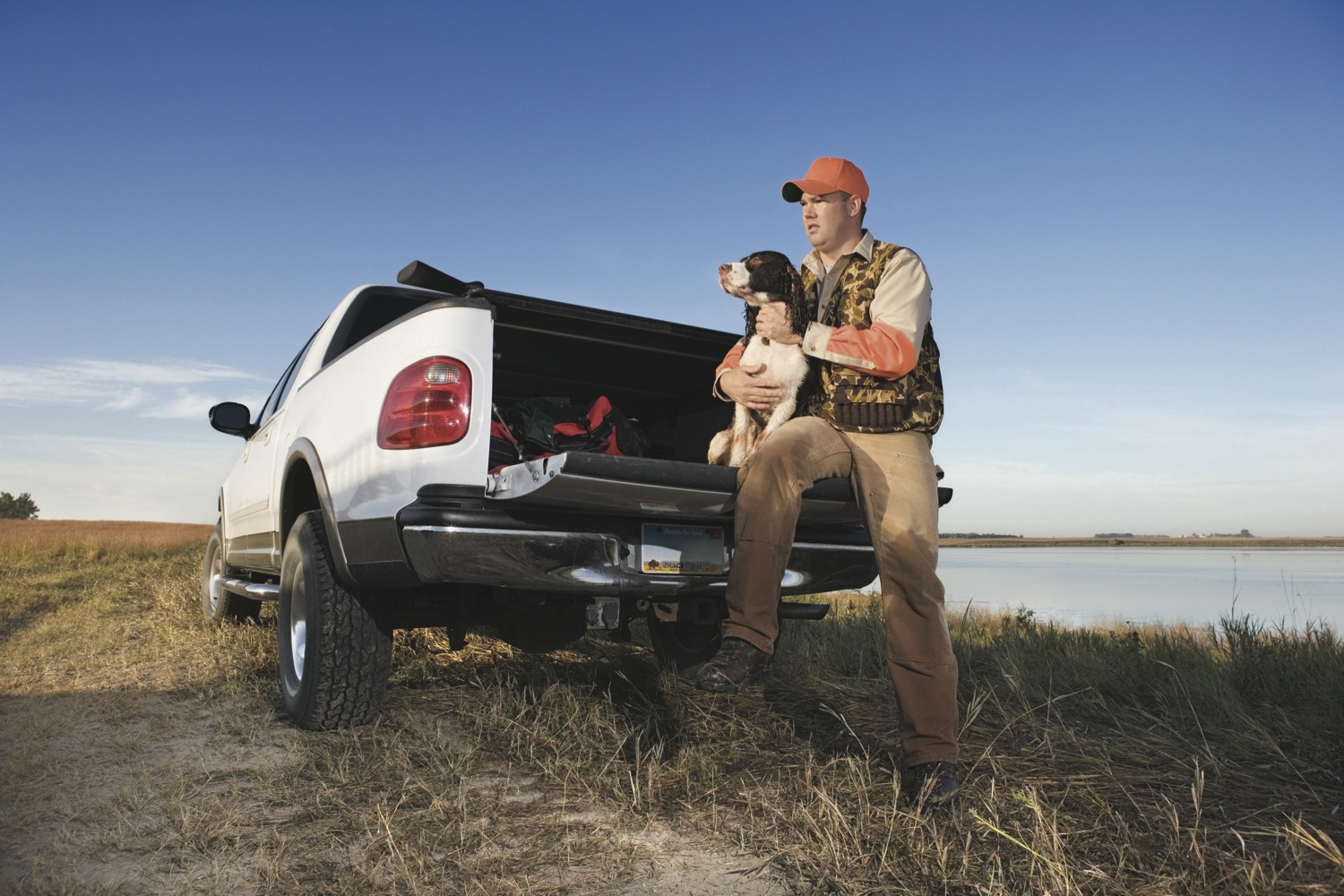 If you live here in West Texas then chances are you love the great outdoors. Well then prepare yourself for the Midland/Odessa Sportsmans Club! They're getting ready to open this summer with family and corporate memberships also available. Their facilities will include a clubhouse, rimfire ranges, pistol ranges, enclosed "sight in" ranges, archery, and shotgun 5 stand. Discounts are available for many different people so feel free to ask. For all updated information email them at gunclubfun@yahoo.com or visit their Facebook page.
Since today's post is dedicated to all the great outdoor activities in our area, there may be of you might be looking for supplies. More specifically, 'Hunting & Fishing' supplies like the ones in Thrifty Nickel! Here's a sampling of what our paper has to offer this week:
– 20.27 ACRES Rocksprings. Electricity. Native & Exotic game. Rolling Live Oak, Cedar terrain. $2,787 down, $508/ month. 800-876-9720 www.ranchenterprisesltd.com
– 8X12 WALK IN REFRIGERATOR, FREEZER. Very good condition. $3500. (361) 463-9697.
– BURNS RODS & GUNS. Custom built rods and rod repair, master gunsmith specializing in cleaning, repair, restoration and trigger jobs. 432-230-9838.
– COLORADO ELK hunts for archery or rifle. Private Land with cabins for your group only. Unit # 25 1-970-243-5362
– HELICOPTER HOG hunts, $500 per hour, 2 gun minimum. Taking reservations for end of March. We average 42 kills per hour. 432-212- 1118.
Thrifty Nickel helps you reach many different people across the Permian Basin without spending a lot of money. But what about if your business wants to reach people all over the country without breaking the bank? Well then you need to check into Thrifty Nickel's National Advertising Program! With a CVC audited circulation of 724,228 you can rest assured your business will be seen. Many different advertising options are available, both by region and all across the country. Our Texas region contains 21 different publications for only $185 a week (20 words or less). The Central U.S. region has 18 publications for $175 a week (20 words or less). The West Coast region of publications has 47 publications for $530 a week (20 words or less) Last but not least, the Thrifty Nickel Eastern U.S. region has 55 different publications for $800 a week (20 words or less). Now you can advertise your business or items in any of these locations. Call our office today for information (432) 333-4184 or (432) 580-7777. Display rates are available also, call for Jay Warren 432-333-4184.
Advertise or find your perfect services with us at OurThriftyNickel.com. It really couldn't be easier. Head over, sign up for an account and then place an ad! Available 24 hours a day, 7 days a week. Try it out! $5.75 for the first ten words, .40 cents per each additional word. One picture free with each ad! Because we love our customers, right now when you purchase two weeks we will offer you a 3rd week at no charge!
For those who prefer a human touch for your business interactions, then feel free to call in and place an ad. Our helpful and friendly staff are available starting at 8:00 every day of the week. On Monday, Wednesday, and Thursday our phone transactions and business locations shut down at 5:00 PM, Tuesdays till 6:00, and Fridays till 2:00 PM.
For the Odessa office place your calls to: (432) 333-4184
For the Midland office dial: (432) 580-7777
If you're already out on the town running errands, we're conveniently located at 2611 N. Golder, Odessa TX, 79761. That address works for all your mail-in ads as well! We also have newspaper stands in most of your local stores, including all the 7-11's in Odessa and Midland! If we don't have a stand in your favorite store, call us and we'll get one there, just for you!
Utilize the Thrifty Nickel Classifieds, serving the Permian Basin for over thirty years, reaching over one hundred thousand households.