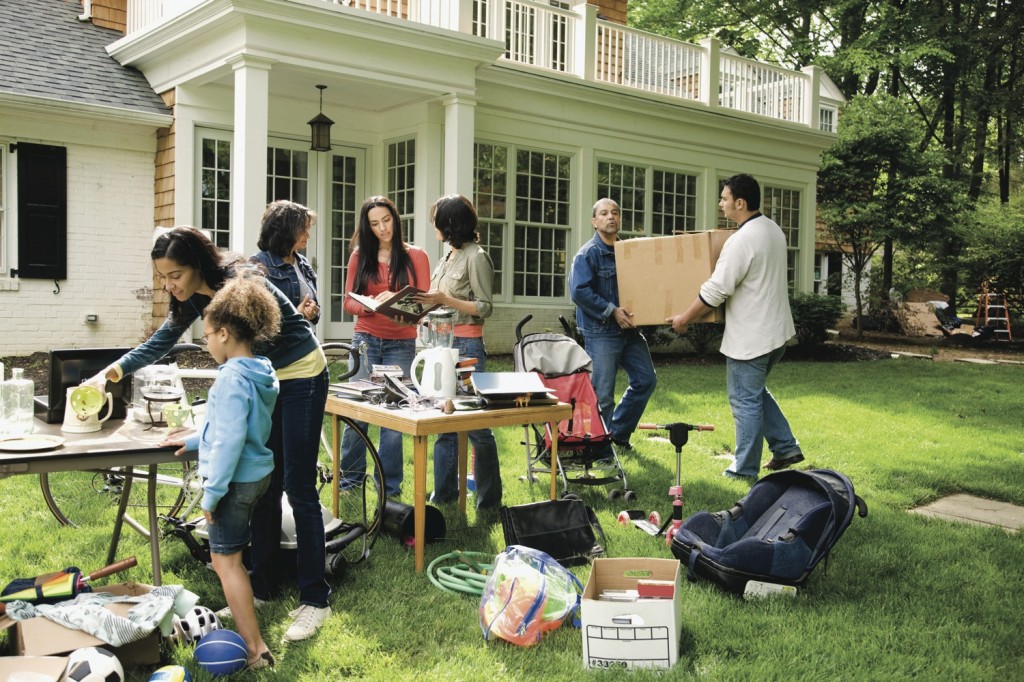 Today seems like it might be the best Thursday all day. I'm not even sure why, but I seemed to have woken up with an extra pep in my step this morning. There might just be something about the fresh smell of newsprint and coffee in the morning that puts a smile on my face. Since the smell of fresh newsprint is in the air, that can only mean one thing, a new issue of Thrifty Nickel comes out today!
Do you remember that famous scene from Indiana Jones where he's running from the giant boulder with treasure in hand? Well from one treasure hunter to another, let me tell you that it doesn't have to be that difficult. Finding treasure is actually an extremely simple thing to do, even here in the Permian Basin! All you need are the right tools. Like today's new issue of your Odessa/Midland Thrifty Nickel!
Once you have our paper in hand, you're ready to start hunting. Now the best place to start looking for treasure is of course the garage sale section. Thrifty Nickel has tons of garage sales all across the Permian Basin advertised every week. So find a few nearby that interest you and start making that game plan for this weekend. You'll thank us later when you find a golden idol of your own, without being chased down by any giant boulders.
–       GARAGE SALE 1300 Zeneta, Saturday, 9- ?. Left over Christmas decorations, wall decor, some furniture, lots of winter clothes, regular clothes and lots of miscellaneous items.
–       LOTS OF Kids clothes, jackets and shoes. Mens and ladies clothes and shoes. 9612 W. Swan Rd. Thursday- Saturday 8am- 5pm.
–       YARD SALE 2726 E. 31st St. Open 10 a.m.. Odds & ends, stuff.
–       ESTATE/ GARAGE Sale. Collection of a life time. Furniture, household goods, miscellaneous. 3208 Tealwood. Off N. Midkiff, East on Moss, North on Whitney to Tealwood. Saturday 8am- 4pm. Sunday 9am- 3pm.
–       CARPORT/ PATIO Sale. 2211 E. 13th St., Fri- Sat., 8am- Noon.
Advertise or find your perfect services with us at OurThriftyNickel.com. It really couldn't be easier. Head over, sign up for an account and then place an ad! Available 24 hours a day, 7 days a week. Try it out! $5.75 for the first ten words, .40 cents per each additional word. One picture free with each ad!  Because we love our customers, right now when you purchase two weeks we will offer you a 3rd week at no charge!
For those who prefer a human touch for your business interactions, then feel free to call in and place an ad. Our helpful and friendly staff are available starting at 8:15 every day of the week. On Mondays our phone transactions and business locations shut down at 6:15 PM, Tuesdays till 7:15, Wednesdays till 6:00 PM, Thursdays till 5:00, and Fridays till 12:15 PM.
For the Odessa office place your calls to: (432) 333-4184
For the Midland office dial: (432) 580-7777
If you're already out on the town running errands, we're conveniently located at 2611 N. Golder, Odessa TX, 79761. That address works for all your mail-in ads as well! We also have newspaper stands in most of your local stores, including all the 7-11's in Odessa and Midland! If we don't have a stand in your favorite store, call us and we'll get one there, just for you!
Utilize the Thrifty Nickel Classifieds, serving the Permian Basin for over thirty years, reaching over one hundred thousand households!