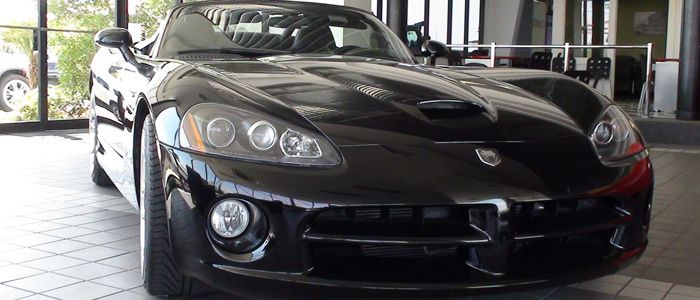 Wake up for another Monday folks! I hope everyone had a terrific weekend no matter what you did. Maybe you stayed inside and enjoyed some quiet relaxation to make up for that hectic 40-hour workweek. Judging by all the traffic I saw out on Saturday night, I'd venture a guess that most of you traveled outside the house for some fun.
Do you know the easiest way to place your classified ads after Thrifty Nickel's store hours? Over the worldwide web of course! You can place all of your classified ads no matter what category they fall under using our handy website. Just head on over to OurThriftyNickel.com and click on the 'Place An Ad' tab. From there just select the category you'd like your ad to appear under and type it up. It's the easiest way to place your Thrifty Nickel ads any time, day or night.
Are you feeling like you're in desperate need of a new car? Tired of driving that old rambling wreck? Quit worrying about how you're going to afford a new car and let General Fleet Brokers help you out. At GFB they finance you, doesn't matter if your credit is top notch or bottom of the barrel. You can even bring in your W2, and drive out with your dream vehicle today. Stop on by at 2219 E. 8th Street just off Meadow in Odessa or view their inventory online www.gfbauto.com. When you sign the dotted line for that beautiful new car or truck be sure to tell them that Thrifty Nickel sent you.
Advertise or find your perfect services with us at OurThriftyNickel.com. It really couldn't be easier. Head over, sign up for an account and then place an ad! Available 24 hours a day, 7 days a week. Try it out! $5.75 for the first ten words, .40 cents per each additional word. One picture free with each ad!  Because we love our customers, right now when you purchase two weeks we will offer you a 3rd week at no charge!
For those who prefer a human touch for your business interactions, then feel free to call in and place an ad. Our helpful and friendly staff are available starting at 8:15 every day of the week. On Mondays our phone transactions and business locations shut down at 6:15 PM, Tuesdays till 7:15, Wednesdays till 6:00 PM, Thursdays till 5:00, and Fridays till 12:15 PM.
For the Odessa office place your calls to: (432) 333-4184
For the Midland office dial: (432) 580-7777
If you're already out on the town running errands, we're conveniently located at 2611 N. Golder, Odessa TX, 79761. That address works for all your mail-in ads as well! We also have newspaper stands in most of your local stores, including all the 7-11's in Odessa and Midland! If we don't have a stand in your favorite store, call us and we'll get one there, just for you!
Utilize the Thrifty Nickel Classifieds, serving the Permian Basin for over thirty years, reaching over one hundred thousand households!