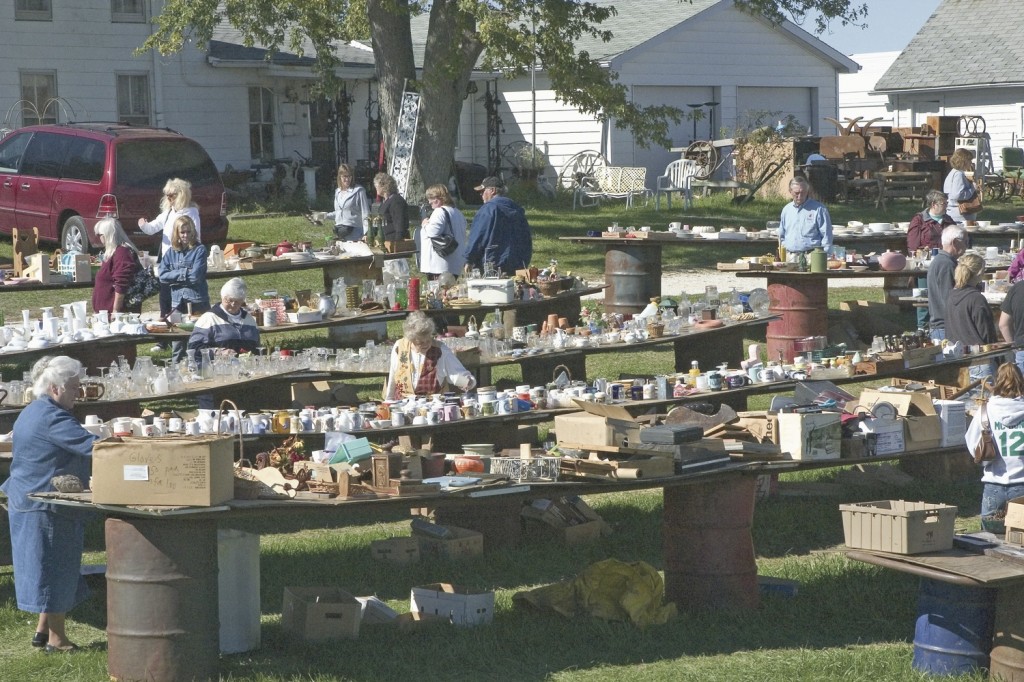 Did you know there's treasure buried in the Permian Basin? No not oil, and not a huge treasure chest filled with diamonds, but something that might be just as valuable in your eyes. Let Thrifty Nickel's garage sale section help you find that glorious treasure you've been searching for. Maybe you're into collecting slot machines, classic baseball cards, or antique 45 caliber handguns? Well you aren't going to find any of these things at your local big box retail store but you might uncover treasure in your own neighborhood.
Garage Sales are a way for Mom to get rid of all little Billy's toys he left home when he moved for college, not knowing that some of them might be quite valuable. Sometimes garage sales are just filled with people trying to sell their grass clippings and art that their dog Sparky painted with his tail. But there are other times when you sift through all the seemingly useless crap and discover a real diamond in the rough. While my definition of treasure might differ from yours, both of our treasures are out there at some distant garage sale just waiting to be picked up.
So for all you Permian Basin dwellers, here are some of this weekend's garage sales courtesy of your Thrifty Nickel.
– LARGE INSIDE Sale. 4100 Golder. #16. Furniture, TV's, plus size ladies clothes, 1/2 price Mary Kay makeup, doggie door, lots of miscellaneous. Saturday only 8am.
– KING BED, Queen & twin mattresses, couches, chairs, washer, dryer, mower, lot of miscellaneous. 432-238-0375 after 6:00.
– 3 FAMILY Sale. 170 W. 87th St., Thurs- Fri., 7:30am-3pm. Clothing. Lots Miscellaneous.
– 4211 WINCHESTER Dining table with 5 chairs, queen bedroom suite, full bed, dresser, chest of drawers, sofas, maple China hutch, and lots of miscellaneous. Thursday and Friday 9am- 1pm, Saturday 9am. Sale by Deanna & Sharon.
If you're thinking of having a sale of your own then call Dixie for all your garage sale needs (432) 333-4148.
Advertise or find your perfect services with us at OurThriftyNickel.com. It really couldn't be easier. Head over, sign up for an account and then place an ad! Available 24 hours a day, 7 days a week. Try it out! $5.75 for the first ten words, .40 cents per each additional word. One picture free with each ad!  Because we love our customers, right now when you purchase two weeks we will offer you a 3rd week at no charge!
For those who prefer a human touch for your business interactions, then feel free to call in and place an ad. Our helpful and friendly staff are available starting at 8:15 every day of the week. On Mondays our phone transactions and business locations shut down at 6:15 PM, Tuesdays till 7:15, Wednesdays till 6:00 PM, Thursdays till 5:00, and Fridays till 12:15 PM.
For the Odessa office place your calls to: (432) 333-4184
For the Midland office dial: (432) 580-7777
If you're already out on the town running errands, we're conveniently located at 2611 N. Golder, Odessa TX, 79761. That address works for all your mail-in ads as well! We also have newspaper stands in most of your local stores, including all the 7-11's in Odessa and Midland! If we don't have a stand in your favorite store, call us and we'll get one there, just for you!
Utilize the Thrifty Nickel Classifieds, serving the Permian Basin for over thirty years, reaching over one hundred thousand households!