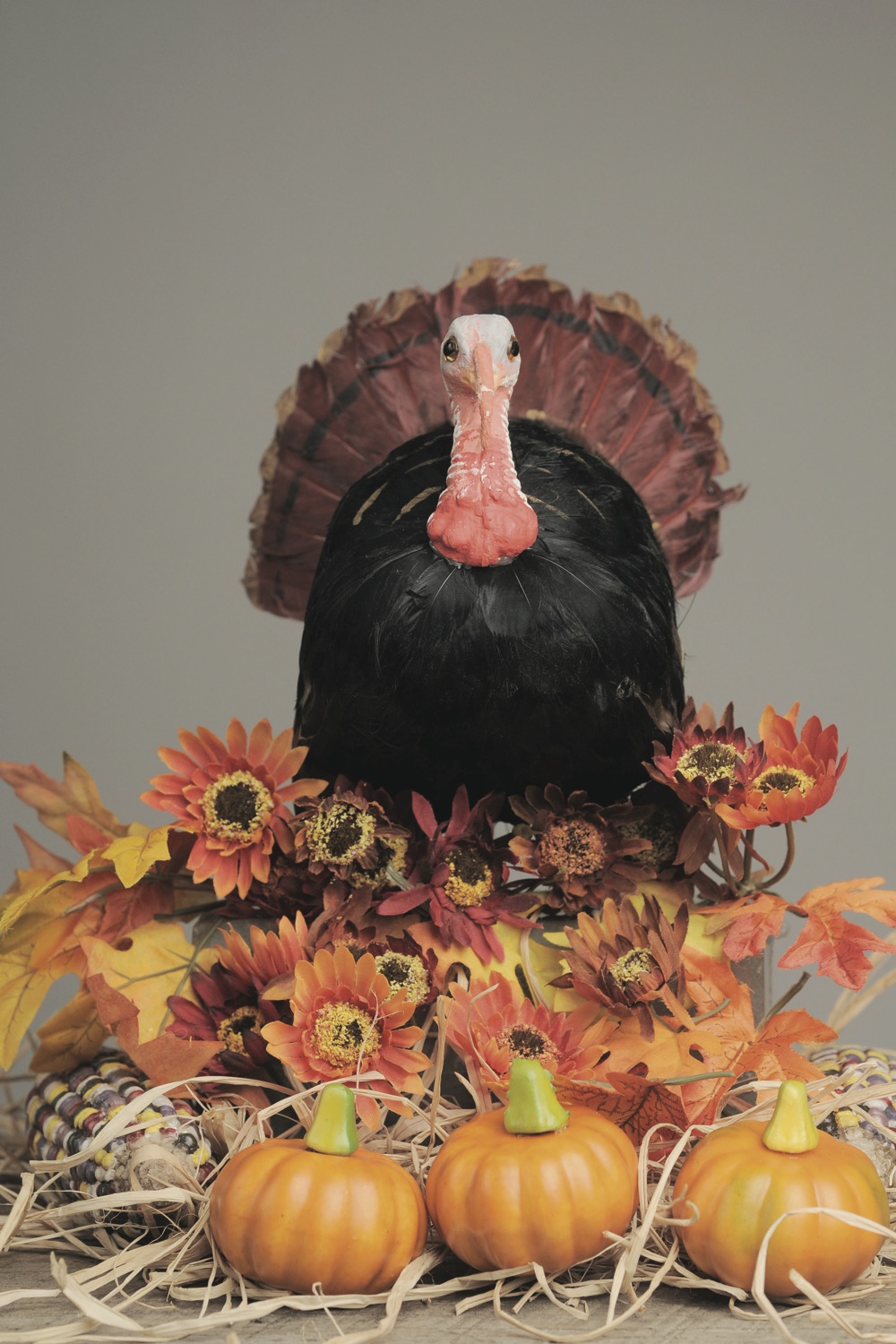 There's only one more week left until the big turkey day! That of course means we all have to start planning who's cooking what and how many chairs we're going to need. Whether you plan on hosting a small or large gathering don't forget about all the less fortunate people out there. It's easy to help this month, because if you bring in two canned goods you'll get a free week of advertising with the purchase of two! (Up to ten words free, each word after is 40 cents*) All the food we collect goes to benefit the West Texas Food Bank, where they work tirelessly to end hunger in our community! To find out more about their noble efforts, go to http://www.wtxfoodbank.org.
Brand new issues of Thrifty Nickel hit newsstands and 7-11s all across the Permian Basin today. So be sure to stop on by and pick one up to take a look at all the great savings we have to offer! With page after page of bargains, it's no wonder why over 100 thousand people read our paper every week. One of the categories that our fans love is the 'Garage Sales' section. This week is no different as we have tons of great garage sale listings to help you develop your game plan this weekend. Some of these sales even start today so don't pass them up! Here are just a couple of the 'Garage Sale' ads we have in this week's issue:
– HUGE YARD Sale, starting Thursday. furniture and technology items and much more. 1 block from Permian High. 3701 North Holley Avenue.
– GARAGE SALE. Friday 8 a.m. 2008 Coahuila Rd., Odessa. Furniture, clothing, home accessories, etc.
– 5205 NEW Orleans Alley. Thursday & Friday . Saturday 1/2 price. Nice clothes size small 6. Like new shoes size 6. Baby clothes, toys, 2 strollers, walker. Nice wall pictures & much more.
– ESTATE SALE/ Home for sale. Thursday thru Saturday, 8:30 a.m. to 3:00 p.m., 4420 Haner St., Odessa.
– 5000 GENERATOR $275. Heavy built Barbecue 36" pit $150. 21" televisions $25 each. Miscellaneous. 432-381-1495.
– MENS AND Boys clothes, lots of miscellaneous items, over 50 year collection of cook- books. Saturday and Sunday 10 a.m. to 3 p.m., 4901 Cordova St.
– GARAGE SALE Inside. Thursday & Friday 9:00 a.m. 3200 Blossom Lane.
Advertise or find your perfect services with us at OurThriftyNickel.com.  It really couldn't be easier. Head over, sign up for an account and then place an ad! Available 24 hours a day, 7 days a week. Try it out! $5.75 for the first ten words, .40 cents per each additional word. One picture free with each ad!  Because we love our customers, right now when you purchase two weeks we will offer you a 3rd week at no charge!
For those who prefer a human touch for your business interactions, then feel free to call in and place an ad. Our helpful and friendly staff are available starting at 8:15 every day of the week. On Mondays our phone transactions and business locations shut down at 6:15 PM, Tuesdays till 7:15, Wednesdays till 6:00 PM, Thursdays till 5:00, and Fridays till 12:15 PM.
For the Odessa office place your calls to: (432) 333-4184
For the Midland office dial: (432) 580-7777
If you're already out on the town running errands, we're conveniently located at 2611 N. Golder, Odessa TX, 79761. That address works for all your mail-in ads as well! We also have newspaper stands in most of your local stores, including all the 7-11's in Odessa and Midland! If we don't have a stand in your favorite store, call us and we'll get one there, just for you!
Utilize the Thrifty Nickel Classifieds, serving the Permian Basin for over thirty years, reaching over one hundred thousand households!