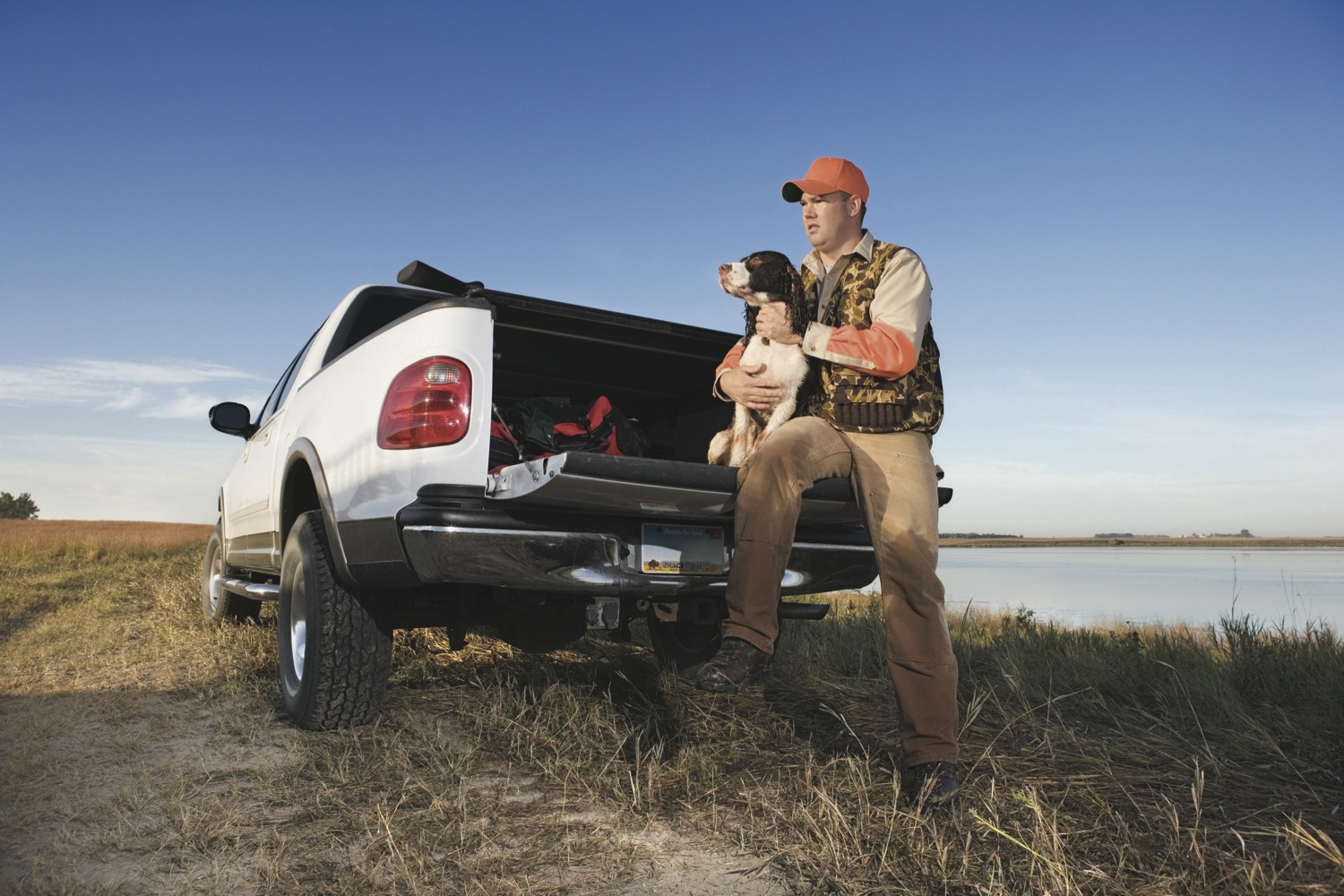 Everybody do a Friday dance if there's no one around you watching! Hell even if someone is, go ahead because the weekend is upon us! Tonight also marks a big round two playoff game for Odessa. The Bronchos have to travel almost 5 hours to Arlington to face a tough 9-2 Martin team. I hope our boys return home with a victory tonight and good luck to everyone out there!
If you've been waiting for Black Friday to buy a new truck then the wait is over! Just stop on by Lawrence Hall Abilene Chevrolet and take advantage of all their holiday savings. Right now you can get a Texas Edition 4X4 2013 Chevy 1500 Extended Cab for $1,000 off, just $28,650! Or you can grab a beautiful 2013 Cadillac Escalade ESV for $10,000 off MSRP with full warranty coverage! With these huge savings and many more across the lot, stop by 1385 South Danville in Abilene or take a look at www.lawrencehall.com today!
Not sure what to buy that hard to shop for man in your life? Well you could just take a guess and buy some random electronic item from the local department store, but that's far from a guaranteed hit. Some people enjoy electronics while there are others that would prefer some nice sporting goods. In particular, maybe you know someone that is the market for a new firearm! Well then just take a look at our 'Sporting Goods' section this week and see what we have:
– CUSTOM 1911 A1 $650. Ruger 1022 $175. 432- 413-5961.
– FOR SALE Hi Standard Model B 22 pistol. Maybe Trade. 432-266-1388.
– AMMO FOR Sale. 432- 260-3138.
– RELOADING SUPPLIES Call for details. 432-288- 3520.
– RUGER MINI-14,black stock,newer model,heavier barrel. Less than 60 rounds shot. 3 mags, sling. 600$ 940-7645
– SMITH AND Wesson M&P 15 5.56-223 30 round mag., front/rear sites, $679. Bushmaster AR-15 223 30 round mag. with red dot sites, $769. Smith & Wesson M&P shield 9mm, 2- 8+ 1 mags., $429. Windham Carbon AR-15 223 $769,Ruger 10/22 I-T ac folding stock 25 round mag $329. 1911 Rock Island wide body, 45 ACP, 1 mag. 15+1, $529. Ruger American rifles 243 270 30-06 7m-08 22-250 308 $379. 432-770-4445
– TWO NICE 1100 Remington shot guns. One 12 gauge and one 20 gauge. Both for $700.00, excellent buy for Christmas. Call after 4:00 pm 432-527-3988.
Advertise or find your perfect services with us at OurThriftyNickel.com.  It really couldn't be easier. Head over, sign up for an account and then place an ad! Available 24 hours a day, 7 days a week. Try it out! $5.75 for the first ten words, .40 cents per each additional word. One picture free with each ad!  Because we love our customers, right now when you purchase two weeks we will offer you a 3rd week at no charge!
For those who prefer a human touch for your business interactions, then feel free to call in and place an ad. Our helpful and friendly staff are available starting at 8:15 every day of the week. On Mondays our phone transactions and business locations shut down at 6:15 PM, Tuesdays till 7:15, Wednesdays till 6:00 PM, Thursdays till 5:00, and Fridays till 12:15 PM.
For the Odessa office place your calls to: (432) 333-4184
For the Midland office dial: (432) 580-7777
If you're already out on the town running errands, we're conveniently located at 2611 N. Golder, Odessa TX, 79761. That address works for all your mail-in ads as well! We also have newspaper stands in most of your local stores, including all the 7-11's in Odessa and Midland! If we don't have a stand in your favorite store, call us and we'll get one there, just for you!
Utilize the Thrifty Nickel Classifieds, serving the Permian Basin for over thirty years, reaching over one hundred thousand households!