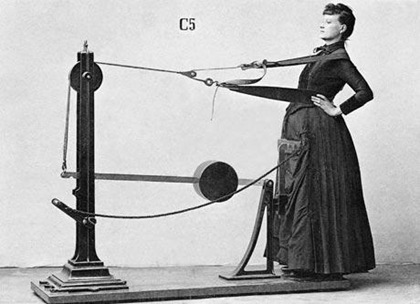 Classified ads via the Thrifty Nickel can help you find whatever you may be looking for, no matter how ridiculous.
Missing one specific bowl in your amazing Pyrex collection? Who's to say Ellen two towns over doesn't have one she's dying to get rid of? After all, her evil monster-in-law gave it to her before the divorce. She doesn't need it. Would you rather place an ad describing the specifics of your niche object, or scour garage sales county wide for something that may not be there?
Placing a Wanted ad in the Thrifty Nickel at OurThriftyNickel.com is like having an extra thousand people accompanying you to garage sales and thrift stores, picking through piles of wreckage for your one treasured item. Except, by placing your ad, you automatically have access to items beyond typical garage and thrift sales. You've allowed your message to go directly into homes full of items that may store the very thing you seek.
Currently we're helping people find exactly what they're looking for, like this fellow:
BUYING VINTAGE Musical Instruments. Amplifiers, Guitars, Bass's, Drums Any Band Instruments. 432-556-5760 or bring by 5904 W. Hwy. 80, Midland, TX. KEN'S RV SALES.
Just because the section is labeled Wanted: Have Cash Will Buy, doesn't necessarily limit you to a monetary trade. You could barter with those other collectors who covet the items you'd like. After all, bartering and trading are our oldest forms of sale.
In Sara Bader's Strange Red Cow, Bader collects classified ads from across the lands of time to illustrate the importance of archiving in historical understanding. She dedicates an entire chapter to Swaps, which essentially are olden day Wanted Ads.
"A VELOCIPEDE (a bicycle) WANTED IN EXCHANGE FOR dentistry; for one in perfect order first class work will be guaranteed. Address Dentist, Herald office. — April 22, 1869 New York Herald"
I'd say one well-tuned bicycle is absolutely worth a good amount of dentistry. It also illustrates the value of skills in trade. Perhaps for that comic book you just have to have for your collection, you could trade its owner some accounting, if that's where your talents lie.
"SINGER OR DOMESTIC I want to exchange a Sewing Machine for a cheap boat, one suitable for a trip up Salt River in November. Also one for a second hand grocery wagon, and wanted to buy a light pair of wheels with pole for truck wagon. AH SIN, North Hope, Me. — October 18, 1892, Rockland Courier-Gazette (Maine)"
Sincerely, place a Wanted ad in the Thrifty Nickel Classified Ads. It could not be easier to advertise online than with the Thrifty Nickel. Just head to OurThrifyNickel.com and click the tab on the top of the page that reads Place An Ad! $5.75 for the first ten words, .40 cents per each additional word. One picture free with each ad!  And because we love you and appreciate your business, we offer you a second week free when you place your ad online at OurThriftyNickel.com!
Happy hunting!