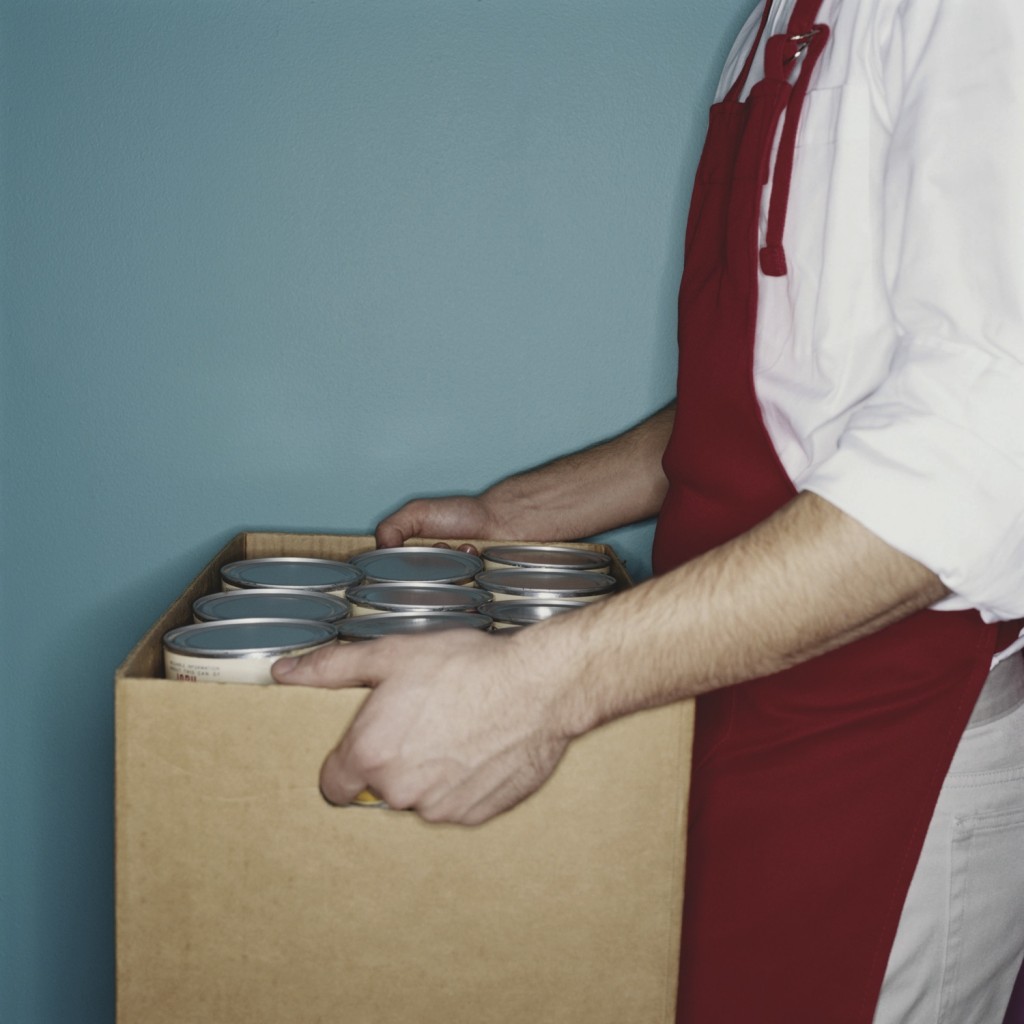 We're officially half way through the work week and I couldn't be happier. Did anyone catch that boxing match of a debate last night? Weather around the Permian Basin has been hot as usual but we're set to see a little relief tomorrow with a high of only 76. There's only two more weeks left until Halloween, so start stocking up on candy for all the trick or treaters that will be out.
Right now if you bring in two cans of food to your local Thrifty Nickel office, you'll get a third week free for your classified ads. (First ten words are free, after that each word is .40 cents) All food collected will go to the West Texas Food Bank where they work tirelessly to bring nutritious eats to those who need them most. Be a part of a great cause and visit www.wtxfoodbank.org for more information.
For all of you feline and canine enthusiasts, don't miss the Suzette Holloman Memorial Barn Dance. It takes place this Saturday October 20th at the CAF Memorial Hanger and benefits the Humane Society of Odessa. The event runs from 6:30 – 11pm  and features music by Jerry Dugan and Westwind Buffet , a Cash Bar and Auctions.
Lighthouse Auto Group has a variety of great used cars and trucks for sale. They're located right down the road in Midland at 3110 W. Wall Street. Lighthouse Auto Group is "Making A Difference In Our Community, One Deal At A Time!" check out www.lighthouseautogroup.com to see their complete inventory.
Advertise or find your perfect services with us at OurThriftyNickel.com. It really couldn't be easier. Head over, sign up for an account and then place an ad! Available 24 hours a day, 7 days a week. Try it out! $5.75 for the first ten words, .40 cents per each additional word. One picture free with each ad!  Because we love our customers, right now when you purchase two weeks we will offer you a 3rd week at no charge!
For those who prefer a human touch for your business interactions, then feel free to call in and place an ad. Our helpful and friendly staff are available starting at 8:15 every day of the week. On Mondays our phone transactions and business locations shut down at 6:15 PM, Tuesdays till 7:15, Wednesdays till 6:00 PM, Thursdays till 5:00, and Fridays till 12:15 PM.
For the Odessa office place your calls to: (432) 333-4184
For the Midland office dial: (432) 580-7777
If you're already out on the town running errands, we're conveniently located at 2611 N. Golder, Odessa TX, 79761. That address works for all your mail-in ads as well! We also have newspaper stands in most of your local stores, including all the 7-11's in Odessa and Midland! If we don't have a stand in your favorite store, call us and we'll get one there, just for you!
Utilize the Thrifty Nickel Classifieds, serving the Permian Basin for over thirty years, reaching over one hundred thousand households!