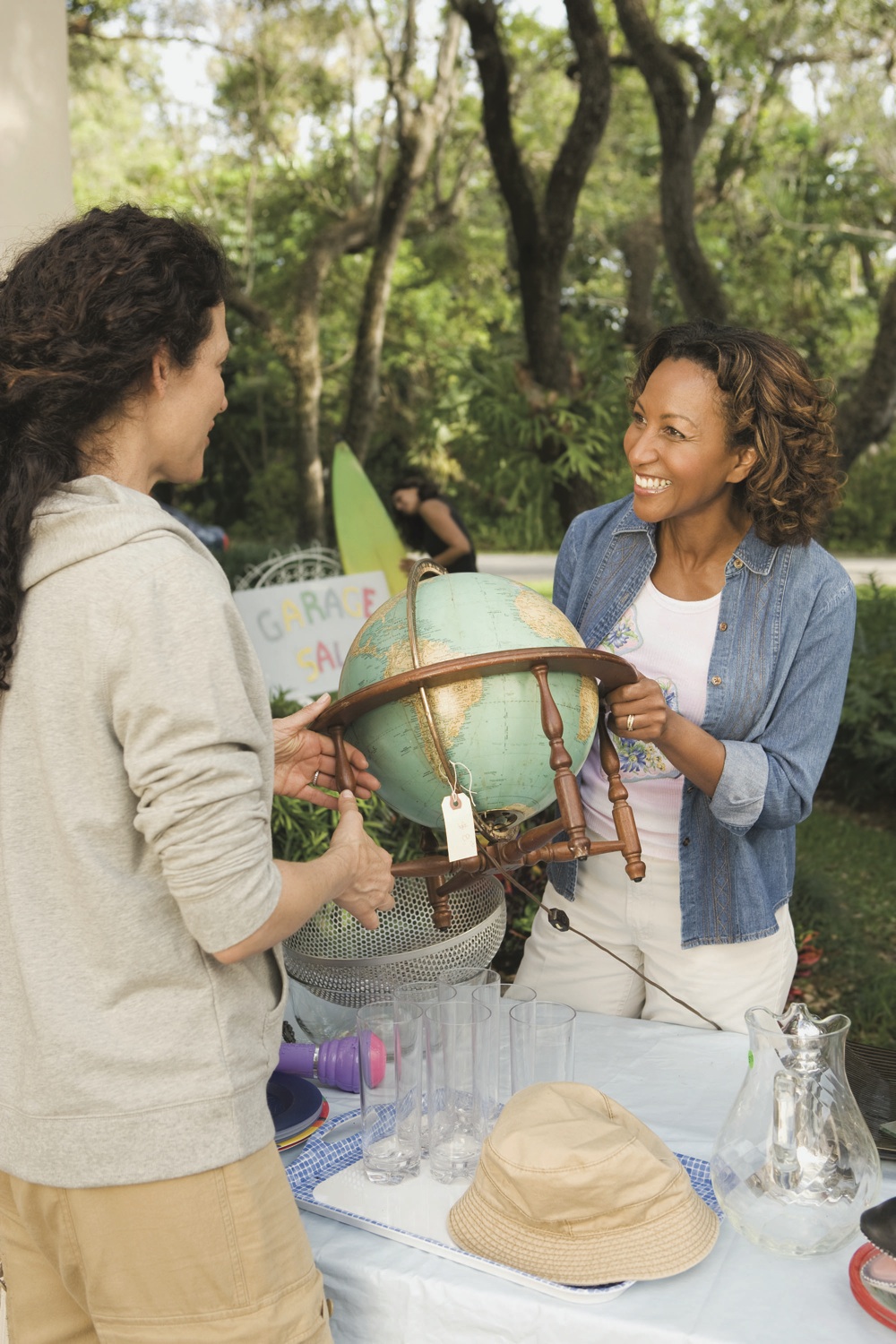 Keep your eyes peeled for a brand new issue of your Odessa/Midland Thrifty Nickel on a newsstand near you later today. You can always count on a new issue of Thrifty Nickel to be waiting for you every Thursday, just like the sun rising above the plain. So stop on by your local 7-11 or anywhere our paper is carried and pick one up today, you can even grab two if you've got a friend looking to buy or sell something too. Although if you're the type of person who doesn't enjoy leaving their house, you can always read our paper online in full color 100% digital glory right here.
Help out a less fortunate family this Thanksgiving by donating to the West Texas Food Bank. We love all the amazing things they do so much that we've teamed up to help. This month if you bring in two canned goods you'll get a free week of advertising with the purchase of two! (Up to ten words free, each word after is 40 cents*) All the food we collect goes to benefit the West Texas Food Bank, where they work tirelessly to end hunger in our community! To find out more about their noble efforts, go to http://www.wtxfoodbank.org.
Some people spend their whole lives looking for Mr or Mrs Right. While the rest of us spend our days looking for super expensive rare baseball cards at bargain basement prices. Thankfully here in the Permian Basin we're fortunate enough to have plenty of amazing garage sales every weekend. Now you may not find treasure at every sale you stop at, you'll never know if you don't at least stop by for a look. So if there's a rare item that you've always been on the lookout for, head on over to one of these garage sales this weekend!
– GARAGE SALE fund raiser for Debbie Allen's medical bills. November 16, 8 to 3. 2606 Whittle Way, Midland.
– GARAGE SALE: Saturday only, 8 am 5141 Richardson. Ping pong table, coffee and end tables, book shelves, bed spreads, drapes, linens, purses, baby, ladies and mens clothes, lots decorating misc.
– MOVING SALE Saturday- November 16th from 8 am to 1 pm. 4627 Hendrick Garage is in back. Bowflex, trailer, patio furniture, bbq grill,futon, Dallas Cowboy kids lockers, and much much more!
– BAZAAR. NOVEMBER 17, 2013. Free Admission. Holy Redeemer CC Parish Hall, 2633 Conover. Christmas items, baked goods, hair bows, Mary Kay, breakfast, burgers, massages, lots more.
– HUGE WAREHOUSE sale. Lots of furniture, household items, clothes, way too much to list. Everything must go. Thursday, Friday & Saturday 8- 4. 2008 Kermit Highway.
Advertise or find your perfect services with us at OurThriftyNickel.com.  It really couldn't be easier. Head over, sign up for an account and then place an ad! Available 24 hours a day, 7 days a week. Try it out! $5.75 for the first ten words, .40 cents per each additional word. One picture free with each ad!  Because we love our customers, right now when you purchase two weeks we will offer you a 3rd week at no charge!
For those who prefer a human touch for your business interactions, then feel free to call in and place an ad. Our helpful and friendly staff are available starting at 8:15 every day of the week. On Mondays our phone transactions and business locations shut down at 6:15 PM, Tuesdays till 7:15, Wednesdays till 6:00 PM, Thursdays till 5:00, and Fridays till 12:15 PM.
For the Odessa office place your calls to: (432) 333-4184
For the Midland office dial: (432) 580-7777
If you're already out on the town running errands, we're conveniently located at 2611 N. Golder, Odessa TX, 79761. That address works for all your mail-in ads as well! We also have newspaper stands in most of your local stores, including all the 7-11's in Odessa and Midland! If we don't have a stand in your favorite store, call us and we'll get one there, just for you!
Utilize the Thrifty Nickel Classifieds, serving the Permian Basin for over thirty years, reaching over one hundred thousand households!