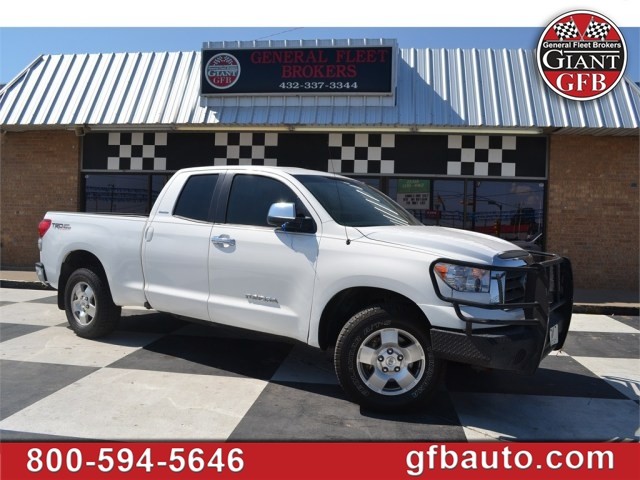 With the Thanksgiving only three short days away, many of us get to enjoy a short work week and the opportunity to spend time with friends and family Thursday. All of us here at Thrifty Nickel will be enjoying a little time off and this week's paper will be delivered to newsstands on Wednesday instead of Thursday. So be sure to pick up a copy to go with that extra helping of stuffing you'll be feasting on.
Our sincerest thoughts and prayers go out to all who were killed or injured in Thursday night's terrible train wreck during the Hunt For Heroes Parade. Please keep these individuals and their families in your prayers as well.
Do you hate your current car? Want to get into something nice before the holidays? General Fleet Brokers can be the dealer to help you out. Credit Hombre is stacking em' deep and selling em' cheap for the holidays. How about a 2008 Toyota Tundra 4X4, TRD Off Road Limited? Or maybe a 6 spd, 6'' Lift, 2006 Rubicon with bumper & winch, and black on black wheels! GFB Auto will help get you the financing you need to drive off the lot in a new ride. Stop on by and see them at 2219 E. 8th @ Meadow or call (432) 337-6700.
Advertise or find your perfect services with us at OurThriftyNickel.com. It really couldn't be easier. Head over, sign up for an account and then place an ad! Available 24 hours a day, 7 days a week. Try it out! $5.75 for the first ten words, .40 cents per each additional word. One picture free with each ad!  Because we love our customers, right now when you purchase two weeks we will offer you a 3rd week at no charge!
For those who prefer a human touch for your business interactions, then feel free to call in and place an ad. Our helpful and friendly staff are available starting at 8:15 every day of the week. On Mondays our phone transactions and business locations shut down at 6:15 PM, Tuesdays till 7:15, Wednesdays till 6:00 PM, Thursdays till 5:00, and Fridays till 12:15 PM.
For the Odessa office place your calls to: (432) 333-4184
For the Midland office dial: (432) 580-7777
If you're already out on the town running errands, we're conveniently located at 2611 N. Golder, Odessa TX, 79761. That address works for all your mail-in ads as well! We also have newspaper stands in most of your local stores, including all the 7-11's in Odessa and Midland! If we don't have a stand in your favorite store, call us and we'll get one there, just for you!
Utilize the Thrifty Nickel Classifieds, serving the Permian Basin for over thirty years, reaching over one hundred thousand households!