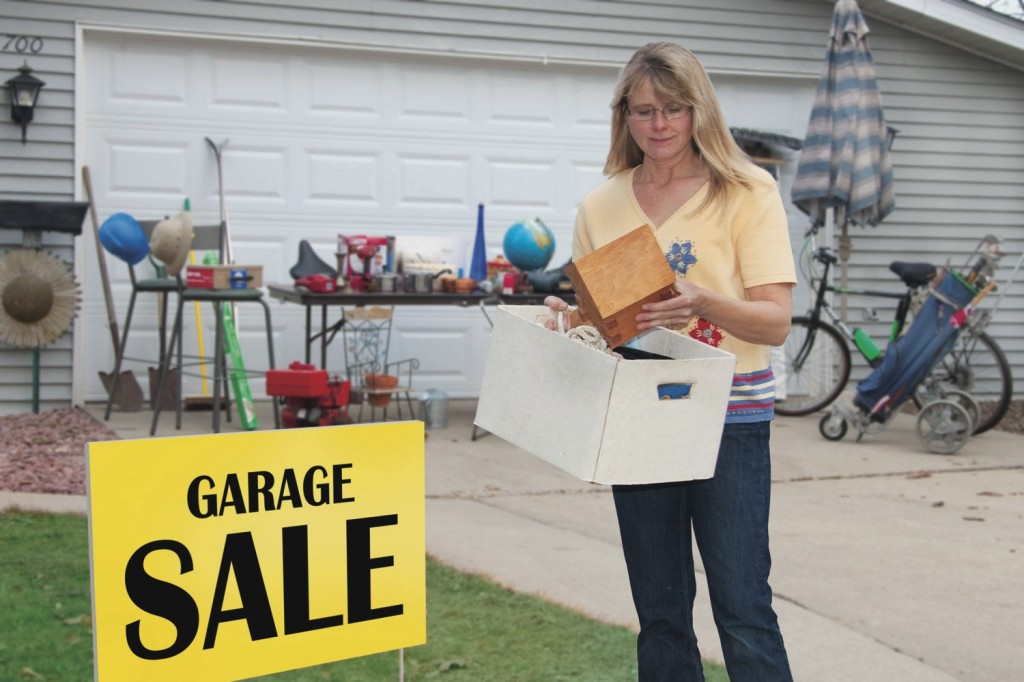 Have you ever sat around and thought about the origins of certain things? Some items are simple to explain and we know how and when they started, but others don't seem to have a clear origin. The origin story of your local Thrifty Nickel started over 30 years ago in the Permian Basin and has grown to be the largest free classified newspaper in the United States.
So when was the first ever garage sale? No you think it was a middle-aged fellow cleaning out his garage 100 years ago, when a passerby offered to buy a dusty goblet that caught his eye. While we can't say for sure, garage sales can offer you valuable items at a discounted rate. Just ask Aaron LePedis who's known as the 'Garage Sale Millionaire' click here to read some tips from Aaron on how to unearth treasure where you live. Now lets take a look at some of the local garage sales going on this weekend in the Permian Basin:
–       6 CODY Court (off of Dawn) in Odessa on Saturday, November 17th from 8-1. Name brand clothes for all ages, furniture and household items, etc.
–       ESTATE SALE Friday and Saturday, November 16th, 17th. 1821 N. Lincoln.
–       GARAGE SALE 8842 Lamar Ave. Lots of stuff, many teacher items, Saturday, November 17th, 9a.m.- 3 p.m.
–       SALE- GOOD Stuff, TV, vacuum cleaner, boots size 7- $125. Fancy high glass, bed mattress and other pretty dresses and etc. 4607 Somerset. Saturday.
–       GARAGE SALE. 707 S. Lincoln. Friday & Saturday from 8:00 a.m.- 2:00 p.m. Furniture, fridge, garden tools, Christmas items, power tools, air compressor, camping equipment & much more.
–       2 FAMILY Garage sale. Lots of clothes and miscellaneous. Friday and Saturday from 8 a.m.- 3 p.m., Sunday 9 a.m.- 1 p.m. 1503 W. Ohio (Across the street from the George Bush home).
–       NICE USED Furniture. 4411 W. Illinois. #B6. Consignment Depot USA. Call 432-262-0222.
Advertise or find your perfect services with us at OurThriftyNickel.com. It really couldn't be easier. Head over, sign up for an account and then place an ad! Available 24 hours a day, 7 days a week. Try it out! $5.75 for the first ten words, .40 cents per each additional word. One picture free with each ad!  Because we love our customers, right now when you purchase two weeks we will offer you a 3rd week at no charge!
For those who prefer a human touch for your business interactions, then feel free to call in and place an ad. Our helpful and friendly staff are available starting at 8:15 every day of the week. On Mondays our phone transactions and business locations shut down at 6:15 PM, Tuesdays till 7:15, Wednesdays till 6:00 PM, Thursdays till 5:00, and Fridays till 12:15 PM.
For the Odessa office place your calls to: (432) 333-4184
For the Midland office dial: (432) 580-7777
If you're already out on the town running errands, we're conveniently located at 2611 N. Golder, Odessa TX, 79761. That address works for all your mail-in ads as well! We also have newspaper stands in most of your local stores, including all the 7-11's in Odessa and Midland! If we don't have a stand in your favorite store, call us and we'll get one there, just for you!
Utilize the Thrifty Nickel Classifieds, serving the Permian Basin for over thirty years, reaching over one hundred thousand households!