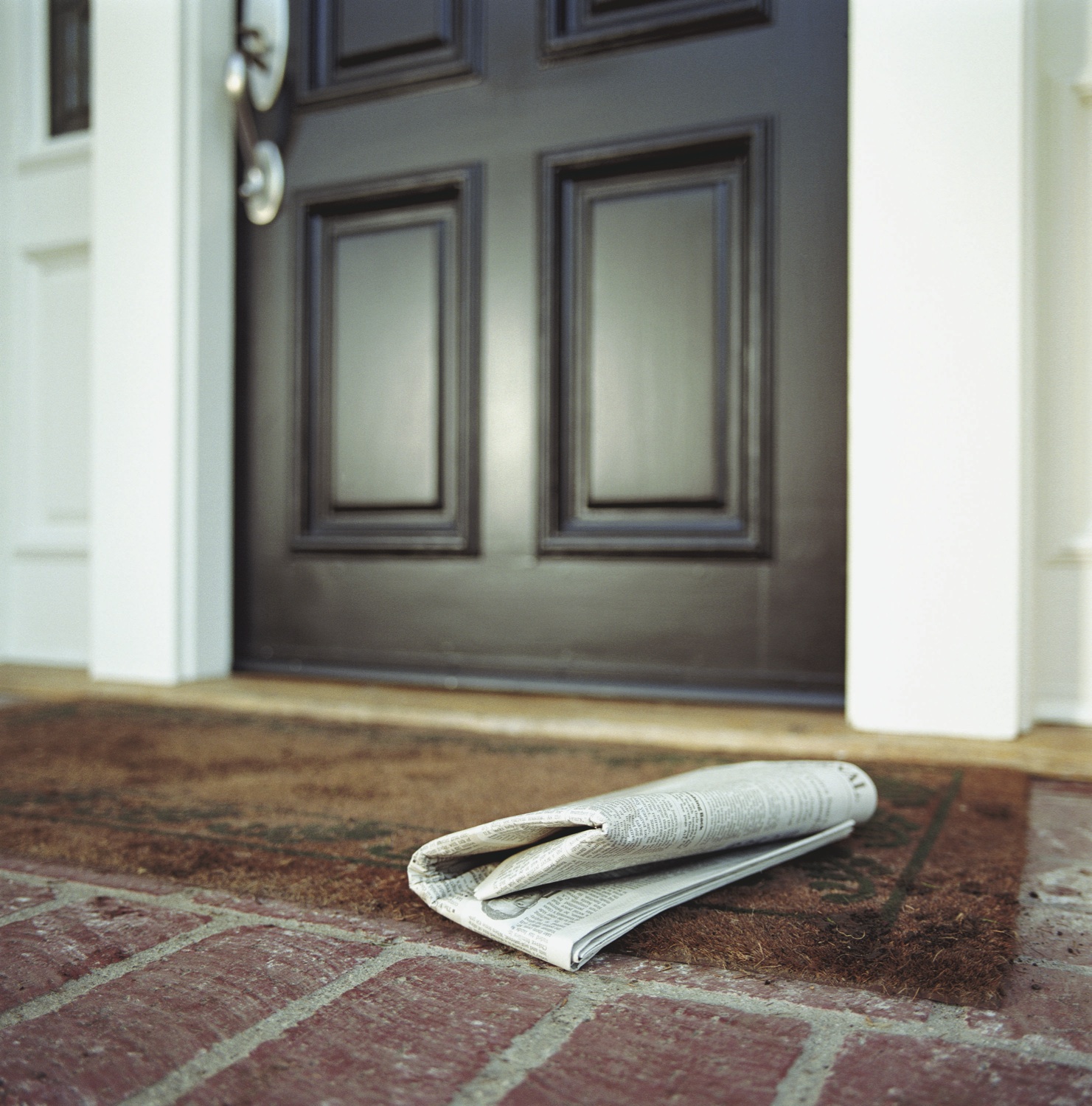 Brand new issues of Thrifty Nickel hit a newsstand near you earlier today. So be sure to grab a copy (or two!) if you see one today. Of course you can always read us 24/7 online at https://ourthriftynickel.com/PDFs/newspaper.pdf if you're unable to obtain a physical issue. Don't be afraid to give us a ring if you're interested in finding out more about placing some ads of your own 432-580-7777 or 432-333-4184!
Wondering where all the great garage sales are this weekend? Well look no further than Thrifty Nickel! We provide the Permian Basin with a multitude of amazing deals and sales each and every week and this week is no different! Take a look at just some of the awesome 'Garage Sales' going on in your neck of the woods this week!
5 Family garage sale. 1411 W. 2nd, Saturday only 8am to 1pm. Washer and dryer couches, kitchen items, bedroom set, comforters, brand name clothes and purses. Shoes, toys, lots of home decor.
5742 N. Carter Ave. 4 Family Yard Sale. Harley items, Vance & Hines pipes, helmets, chaps, shirts, furniture, microwave, girls & adult clothes, lots of miscellaneous. Thursday, Friday, Saturday.
Garage/Estate Sale – Friday 8/08/14, Saturday 8/09/14. 116 Waimea, Odessa, Texas 79762. Friday 8 AM to 2 PM. Saturday 8 AM to 1 PM **No Early Birds** China, Antique Crystal, Living room Furniture, Kitchen Ware, Bedroom Furniture, Bedding, TV's, Miscellaneous.
50 YEARS of accumulation. Little bit of everything. 802 W. 24th. 8am to ? Friday, Saturday and Sunday.
GARAGE SALE @ 2507 Roger Ave. Thursday, Friday and Saturday 8-7, 8-8 & 8-9. Furniture, Xbox, clothes, printer, miscellaneous.
MOVING SALE Furniture, clothes, books, home decor, and patio furniture. Lots more. 1308 Alpine Odessa, Tx. Friday and Saturday the 8th and 9th. From 7:00AM till 2:00PM
STORAGE WAR Auction, 10 a.m Saturday August 23. AAAAA Self Storage, 2740 Faudree Road, Odessa. Cash only. Possible 6 units # 15, 19, 31, 32, 33, 42, unless debt resolved before August 15, 2014. 432-413-8341.
HUGE COUNTRY sale 7111 N. FM 1788, 1 block North of CJ Energy, Saturday from 8 a.m. to 5 p.m. Weed eaters, tools, table and chairs, Shabby Chic armoire, dishes, benches, decorative items too much to list.
HUGE MOVING Sale. garage, outdoor, barn. Starts Saturday 8/9/14 thru 8/29/14 or till sold out. 1400 South County Road 1129, Midland, Texas 79706.
MOVING SALE Saturday and Sunday. Appliances and furnishing as well as tanning bed, gun safe, work out equipment and lots of miscellaneous. 2306 Metz Place, Midland.
Advertise or find your perfect services with us at OurThriftyNickel.com. It really couldn't be easier. Head over, sign up for an account and then place an ad! Available 24 hours a day, 7 days a week. Try it out! $5.75 for the first ten words, .40 cents per each additional word. One picture free with each ad! Because we love our customers, right now when you purchase two weeks we will offer you a 3rd week at no charge!
For those who prefer a human touch for your business interactions, then feel free to call in and place an ad. Our helpful and friendly staff are available starting at 8:00 every day of the week. On Monday, Wednesday, and Thursday our phone transactions and business locations shut down at 5:00 PM, Tuesdays till 6:00, and Fridays till 2:00 PM.
For the Odessa office place your calls to: (432) 333-4184
For the Midland office dial: (432) 580-7777
If you're already out on the town running errands, we're conveniently located at 2611 N. Golder, Odessa TX, 79761. That address works for all your mail-in ads as well! We also have newspaper stands in most of your local stores, including all the 7-11's in Odessa and Midland! If we don't have a stand in your favorite store, call us and we'll get one there, just for you!
Utilize the Thrifty Nickel Classifieds, serving the Permian Basin for over thirty years, reaching over one hundred thousand households.