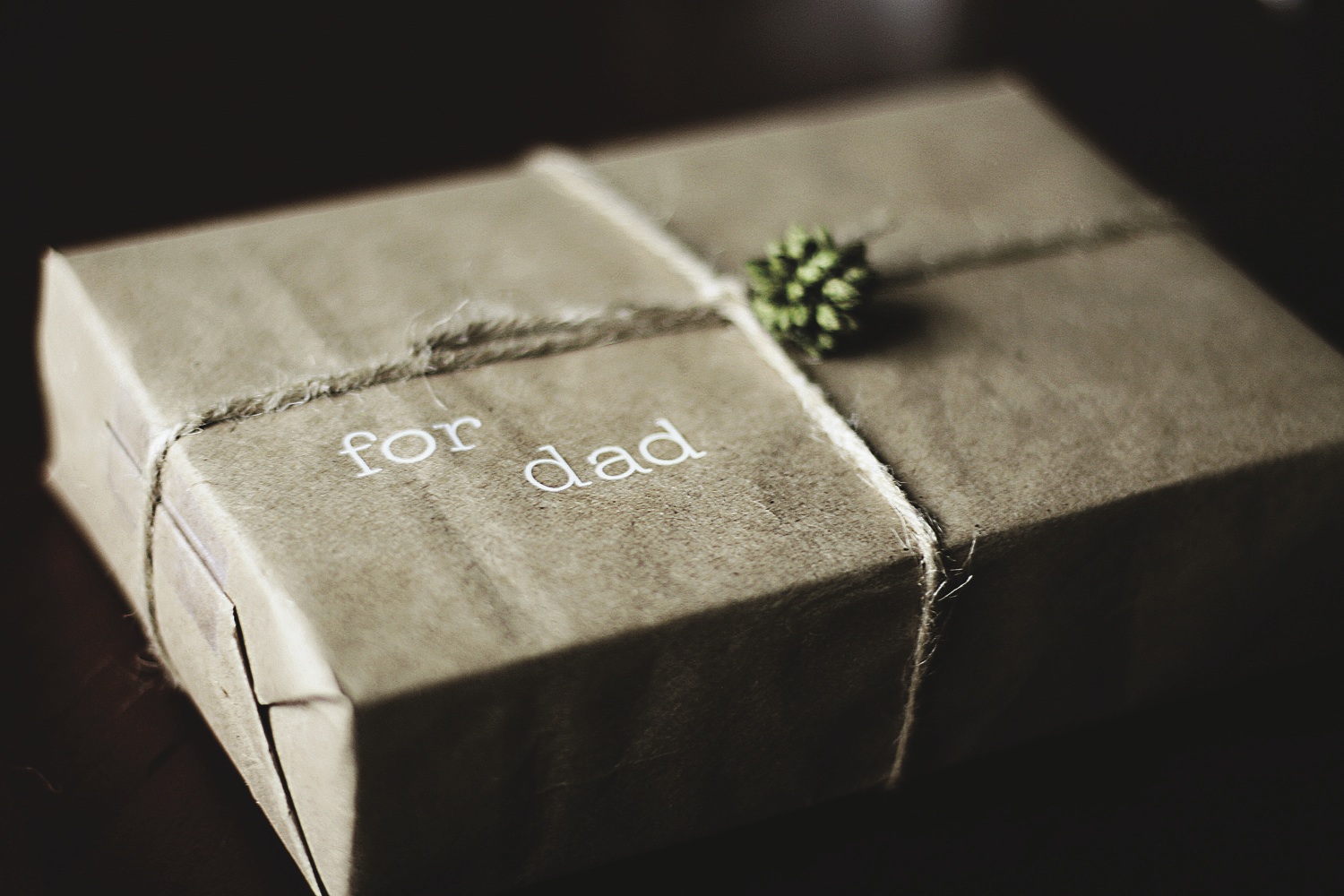 There's something about waking up early for work on a Friday morning that doesn't bother me at all. Probably just the simple fact that it's Friday and my weekend is so close to finally being here! Today looks to be relatively cool compared to the rest of this week this a forecasted high temperature of just 84 in Odessa. If the daybreak from sweltering temps bothers you then don't worry, because it's supposed to warm up for the rest of the weekend.
Well in case you've been living under some kind of large rock shaped structure then you should know that Father's Day is quickly approaching. If you are a rock dweller then let me tell you Father's Day is Sunday June 16th this year, so don't forget! Shopping for Dad's can be very tough because they always say they already have everything they need, including that pair of pants that appears to be twenty years old! Well I'm sure that all the Fathers out there deserve something nice this year. So even if you have to search high and low for your Pops, it'll be worth it.
Even if your Dad is the hardest person in the universe to shop for, that doesn't mean finding a gift has to be difficult. Don't bother buying him the same old crap as last year from the big box mega store, just be original! Sometimes the best place to find a unique gift is at a local garage sale. While results aren't guaranteed, the hunt is all part of the fun! So here are some of the great garage sales going on in the Permian Basin this weekend:
–       GARAGE SALE in back Shop( use alley way) behind 2508 Crown Ave. Odessa, Saturday June 8th at 8 am. Lots of furniture, women, men's, and teen girl clothes, household items and misc.
–       3 FAMILY Garage sale. Friday & Saturday, 8a.m.- 3:00 p.m. 3804 Springbrook. Gun cabinet, furniture, tools, powertools, miscellaneous.
–       7 PIECE Dining table, $150. Avon collectables, girls shorts, T's, gas edger, knick knacks, VHS tapes and miscellaneous. 8815 W. 26th.
–       GARAGE SALE. Sat. June 8, 8am- 12. 1721 E. 53rd St., Bicycles, photography equipment, furniture and more.
–       LAST OF Estate Sale. 11009 Westridge Dr., June 6th- June 13th, 9-5. 2 Bandsaws with power feed, 1 Re-Saw with power feed, 2 bundles of 16 ft. 2×4's, 2 golf carts, miscellaneous construction tools. Call 432-967-4418.
–       MOVING SALE. 10723 W. 26th., Sat. Only., 8am-6pm. Washer/ dryer, refrigerator, hospital bed, work bench, 4×8 flatbed utility trailer, steel toolbox, 3 double pane glass panels 47"x78", collectibles.
–       RENAISSANCE PICTURES, TV, plug-in ice chest, clothing- includes work clothes, home decor, metal & glass 4 shelf bookcase, motorcycle riding gear & miscellaneous. 6310 Alderfer, Thurs- Fri., 9am- 4pm. No Earlybirds.
Advertise or find your perfect services with us at OurThriftyNickel.com. It really couldn't be easier. Head over, sign up for an account and then place an ad! Available 24 hours a day, 7 days a week. Try it out! $5.75 for the first ten words, .40 cents per each additional word. One picture free with each ad!  Because we love our customers, right now when you purchase two weeks we will offer you a 3rd week at no charge!
For those who prefer a human touch for your business interactions, then feel free to call in and place an ad. Our helpful and friendly staff are available starting at 8:15 every day of the week. On Mondays our phone transactions and business locations shut down at 6:15 PM, Tuesdays till 7:15, Wednesdays till 6:00 PM, Thursdays till 5:00, and Fridays till 12:15 PM.
For the Odessa office place your calls to: (432) 333-4184
For the Midland office dial: (432) 580-7777
If you're already out on the town running errands, we're conveniently located at 2611 N. Golder, Odessa TX, 79761. That address works for all your mail-in ads as well! We also have newspaper stands in most of your local stores, including all the 7-11's in Odessa and Midland! If we don't have a stand in your favorite store, call us and we'll get one there, just for you!
Utilize the Thrifty Nickel Classifieds, serving the Permian Basin for over thirty years, reaching over one hundred thousand households!