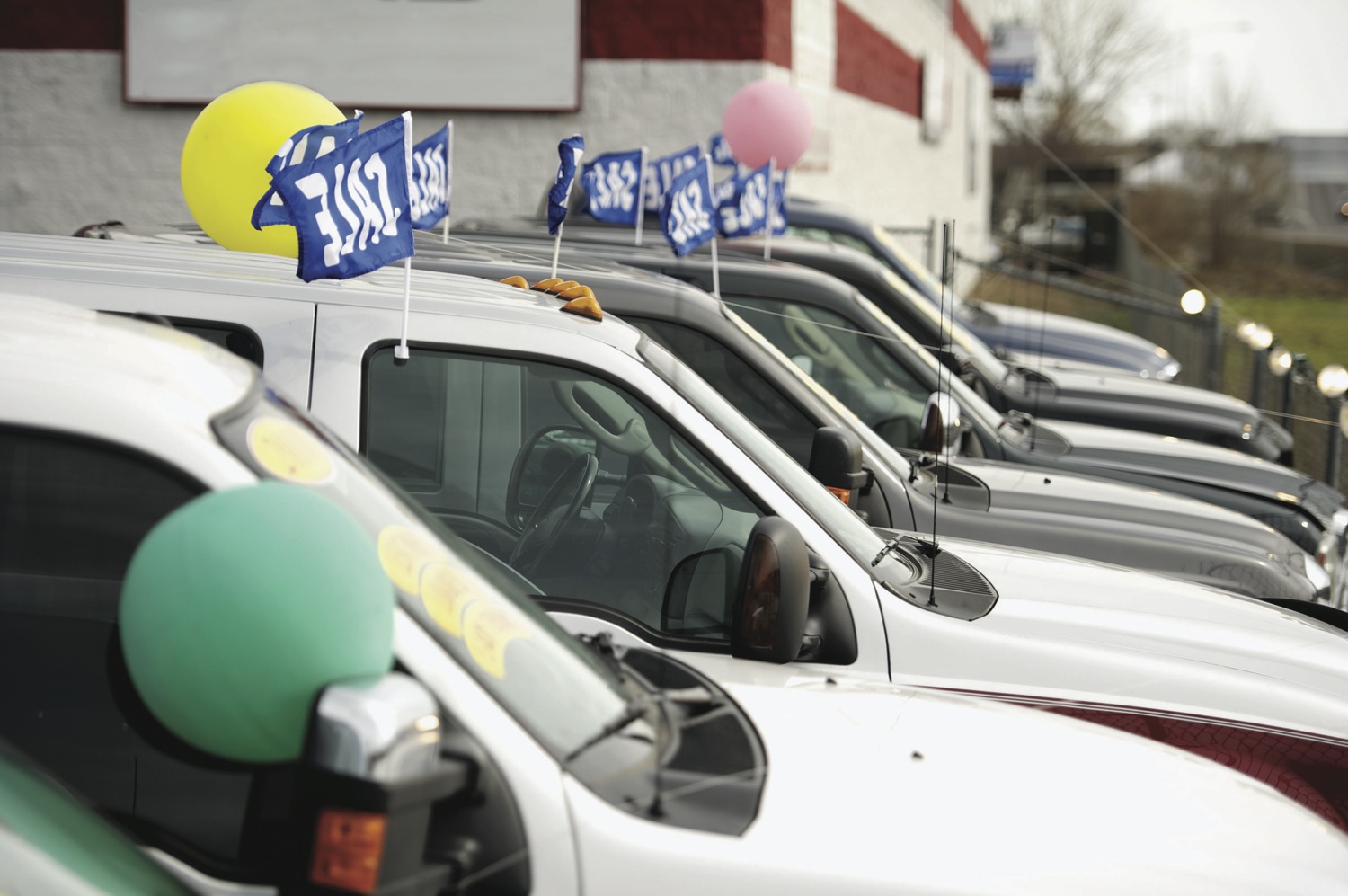 Today is a very exciting Thursday in my eyes! Not only does a huge new issue of Thrifty Nickel hit newsstands today, but tonight also marks the start of the NBA Finals. Things will kick off tonight in Miami, as San Antonio tries to steal Game 1 on the road. While Lebron might be the best player on the floor night in and night out, I think Tony Parker's play recently shows that he'll be the second best player on the court. I predict that San Antonio comes out well rested and their defense will help suffocate the one man (head)band  of Lebron & Co. So I'm picking the Spurs to win tonight and take the series in six games for their 5th title in the Duncan era.
I know many of you don't come to Thrifty Nickel for our not so expert sports predications, but for all the amazing deals! This week our paper has 44 pages of amazing content that we can't wait for you to read. Maybe this is the week you finally find and buy that new automobile you've been searching for. Sewell We Finance can get you into that new car or truck for just a $1500 down payment.  They have warranties available on most everything on the lot so you never need to worry about doing business with Sewell We Finance. Even if your credit stinks, at Sewell they carry the note! With constantly new inventory arriving daily, you'll always be able to find something you'll look good driving around in. Visit Sewell We Finance today at 2440 E. 8th Street, in Odessa or just give them a call (432) 580-7000. Here's some of the vehicles Sewell We Finance has on sale this week:
STK#     YEAR  MAKE  MODEL           COLOR     MILES    DOWN PAYMENT
N90257…2008 .CHEVY..HHR ………….GRAY ……… 40,677…………$2,750
331830B. 2009.DODGE..CHARGER ….SILVER …… 52,873 ……..…$3,250
332263AA..2006..FORD..F150 SUPERCREW.BROWN.65,073……..$3,500
331693A..2006.TOYOTA..4RUNNER ….BLUE ……… 111,154 ……… $3,500
347047AA..2007..DODGE..RAM 1500 QUAD.WHITE..138,079……….$3,000
Advertise or find your perfect services with us at OurThriftyNickel.com. It really couldn't be easier. Head over, sign up for an account and then place an ad! Available 24 hours a day, 7 days a week. Try it out! $5.75 for the first ten words, .40 cents per each additional word. One picture free with each ad!  Because we love our customers, right now when you purchase two weeks we will offer you a 3rd week at no charge!
For those who prefer a human touch for your business interactions, then feel free to call in and place an ad. Our helpful and friendly staff are available starting at 8:15 every day of the week. On Mondays our phone transactions and business locations shut down at 6:15 PM, Tuesdays till 7:15, Wednesdays till 6:00 PM, Thursdays till 5:00, and Fridays till 12:15 PM.
For the Odessa office place your calls to: (432) 333-4184
For the Midland office dial: (432) 580-7777
If you're already out on the town running errands, we're conveniently located at 2611 N. Golder, Odessa TX, 79761. That address works for all your mail-in ads as well! We also have newspaper stands in most of your local stores, including all the 7-11's in Odessa and Midland! If we don't have a stand in your favorite store, call us and we'll get one there, just for you!
Utilize the Thrifty Nickel Classifieds, serving the Permian Basin for over thirty years, reaching over one hundred thousand households!