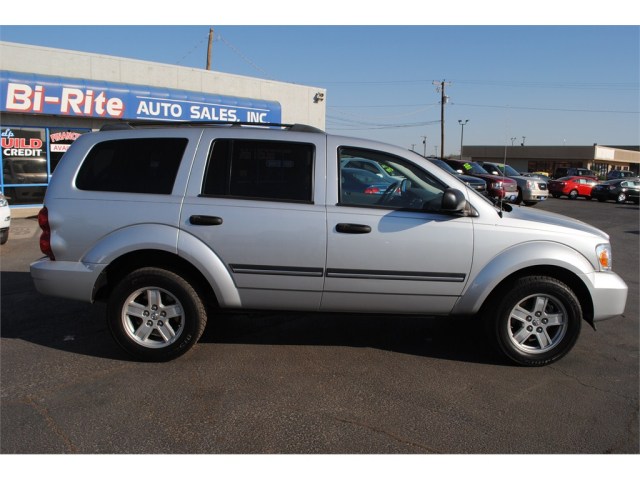 It's deadline day here at your Odessa/Midland Thrifty Nickel, which means if you're reading this on Tuesday October 2nd you can still get your ad in this week's paper. Just call (432) 333-4184 or (432) 580-7777 before 6pm today to get your ad into Thursday's paper.
Bi-Rite Auto Sales Inc. can get almost anyone financed for a new vehicle. All they need is your current paycheck and TX drivers license to get you financed! To help make that new car even more of a reality, bring in your trade-in paid for or not Bi-Rite wants it. Right now you can get a 2008 Dodge Durango SLT for just $14,975. Or how about a 2004 Dodge Ram 1500 for the low low price of $5,950? If you need more of car then a big truck or SUV then how about the beautiful 2012 Ford Focus for $16,950? Manager C.D. Smith at Bi-Rite Auto Sales wants to see you in a new automobile and financing is no problem, so go see them at 3900 W. Wall Street in Midland or visit them online at www.biritemidland.com.
Thrifty Nickel's Automotive Best Buys section can help you advertise your car for sale. Just $20 per week up to twenty words and you get a full color picture of your vehicle. Or you can advertise it for two weeks and only pay $35! Here are just a few of the stunning automobiles in this week's paper:
–       2003 FORD F-150 Supercrew Lariat, V8, leather, JVC CD player, bedliner, running boards, ed extender. Under 90K miles. $10,988. 432-238-4495
–       2001 CADILLAC DeVille, Gold, 63K, Clean, A/C $5,500 Cash +TT&L. Pete's Auto Sales, 1340 E. 2nd St. Odessa, (432) 335-9741
–       1998 MERCEDES Hardtop/Convertible, Runs Great, Looks Good Too, $11,800. (432) 770-4421.
–       2006 INFINITY G35, Sunroof, Leather, General Fleet Brokers, 2219 E. 8th & Meadow, 432-580-4050
–       2004 RUBICON, soft top, 5spd., 4" sus lift., Texas tan Call 337-2886, See at 2346 E. 8th Odessa
For those who prefer a human touch for your business interactions, then feel free to call in and place an ad. Our helpful and friendly staff are available starting at 8:15 every day of the week. On Mondays our phone transactions and business locations shut down at 6:15 PM, Tuesdays till 7:15, Wednesdays till 6:00 PM, Thursdays till 5:00, and Fridays till 12:15 PM.
For the Odessa office place your calls to: (432) 333-4184
For the Midland office dial: (432) 580-7777
If you're already out on the town running errands, we're conveniently located at 2611 N. Golder, Odessa TX, 79761. That address works for all your mail-in ads as well! We also have newspaper stands in most of your local stores, including all the 7-11's in Odessa and Midland! If we don't have a stand in your favorite store, call us and we'll get one there, just for you!
Utilize the Thrifty Nickel Classifieds, serving the Permian Basin for over thirty years, reaching over one hundred thousand households!