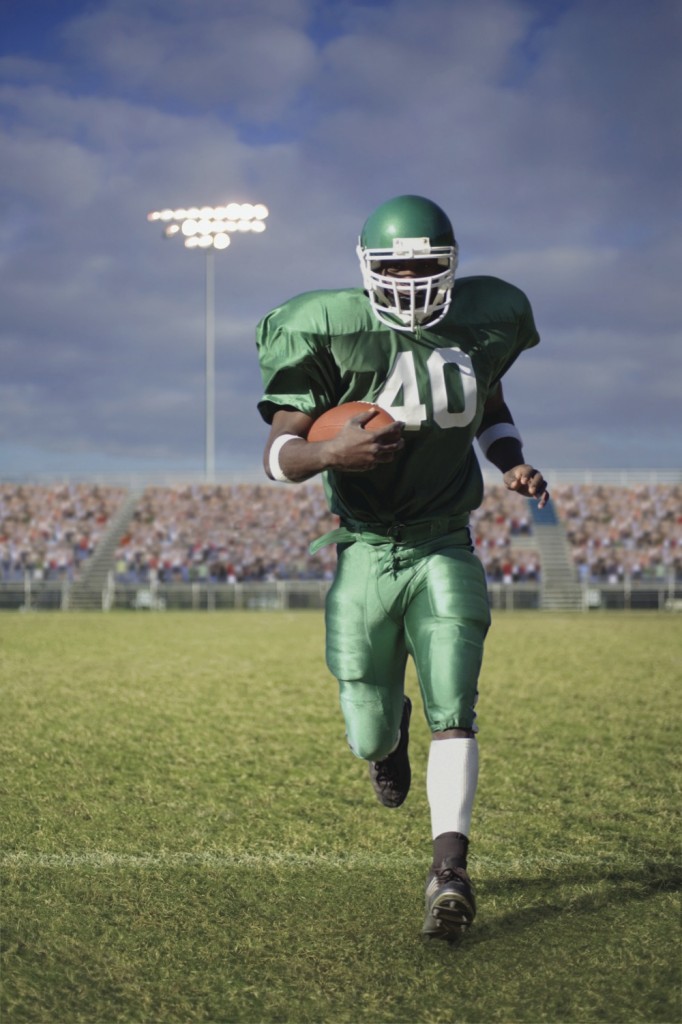 Superbowl Sunday is just two days away! Even though no Texas teams are involved this year, you can bet that we'll all still be watching the big game. It has been estimated that 7 million people will miss work on the Monday after the Superbowl. So if you don't see a terrific new blog posted on Monday then you'll know why!
Thrifty Nickel wants all of you to know how easy it is to advertise with us. You can place your ads in person, over the phone, through the mail, or online! Even better yet, advertising is affordable for any budget with Thrifty Nickel. Certainly cheaper than the $3,000,000+ it would take you to place a thirty second commercial that would air during the Superbowl. Be sure to let us know which commercial you see this weekend is your favorite, and remember to place YOUR ads with Thrifty Nickel.
If football isn't quite your thing, then you might be scrambling for some fun weekend plans. Why not check out some of the local Permian Basin garage sales taking place? There are tons advertised in our paper this week. To grab a paper and start planning your weekend route today. Here's a small sampling of what Thrifty Nickel has to offer this week:
–       LARGE MOVING Garage sale. 4416 Lanham-Midland. Friday, February 1st and Saturday, February 2nd. 8am- 12 noon each day. Early birds can call 432-425-5077 for appointment on large items. Too much to mention but here are some item: Lots of kitchen items- microwave, refrigerator, lots of bedding and bath, lots of nice clothing and purses and shoes, furniture- sofas, tables, chairs bar stools. Accessories- Lamps, mirrors, TV's, tools, typewriter, sewing and craft items, electronics, more more more.
–       2 FAMILY Garage Sale, Lots of Stuff. 4611 Thomason Dr., Feb. 2nd-3rd., 9am-?
–       CARPORT SALE 10588 W. Palomino Drive (W. Odessa), Friday, Saturday & Sunday, 10- 5. Scrubs, furniture,baby stuff, treadmill and miscellaneous.
–       GARAGE SALE- Saturday, February 2nd. 5005 Dawn. Furniture, tools, refrigerator, Harley Davidson shirts, jackets & bike parts. Stainless steel gas counter top stove, and many more items, too many to list.
–       HUGE GARAGE Sale. Tools, dinette sets, appliances, furniture, T.V.'s, pickup, bedding. 8704 Heather Lane. Friday, Saturday 8:00 a.m. No early birds.
Advertise or find your perfect services with us at OurThriftyNickel.com. It really couldn't be easier. Head over, sign up for an account and then place an ad! Available 24 hours a day, 7 days a week. Try it out! $5.75 for the first ten words, .40 cents per each additional word. One picture free with each ad!  Because we love our customers, right now when you purchase two weeks we will offer you a 3rd week at no charge!
For those who prefer a human touch for your business interactions, then feel free to call in and place an ad. Our helpful and friendly staff are available starting at 8:15 every day of the week. On Mondays our phone transactions and business locations shut down at 6:15 PM, Tuesdays till 7:15, Wednesdays till 6:00 PM, Thursdays till 5:00, and Fridays till 12:15 PM.
For the Odessa office place your calls to: (432) 333-4184
For the Midland office dial: (432) 580-7777
If you're already out on the town running errands, we're conveniently located at 2611 N. Golder, Odessa TX, 79761. That address works for all your mail-in ads as well! We also have newspaper stands in most of your local stores, including all the 7-11's in Odessa and Midland! If we don't have a stand in your favorite store, call us and we'll get one there, just for you!
Utilize the Thrifty Nickel Classifieds, serving the Permian Basin for over thirty years, reaching over one hundred thousand households!