The moment we've all been waiting for is almost here! The NFL returns to television tonight as they broadcast the 2014 draft live from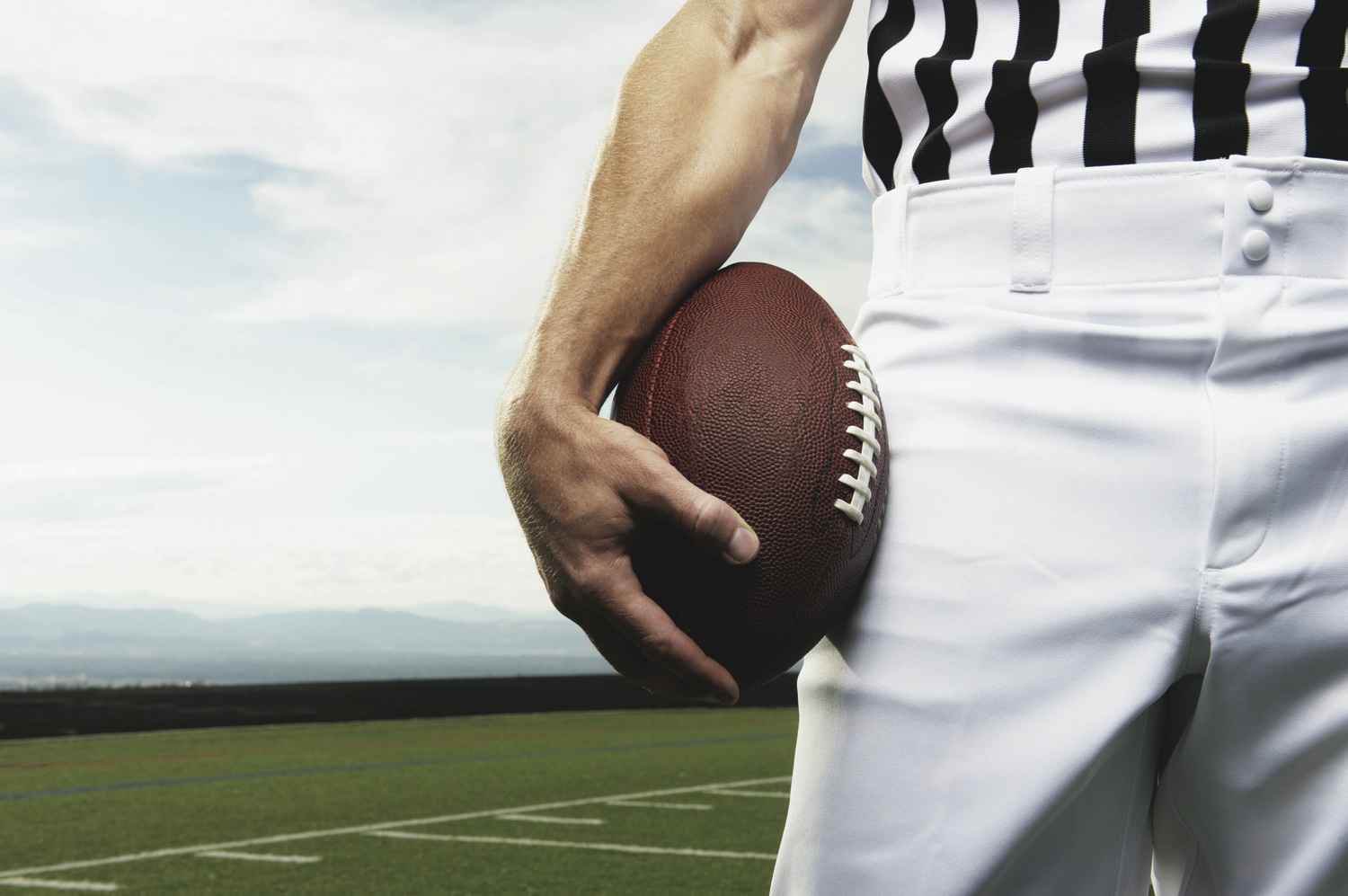 New York. The Houston Texans own the number one overall pick and everyone is excited to see exactly who they draft. It might be the monster defensive end Jadeveon Clowney or even quarterback sensation Johnny Manziel. After a disappointing 8-8 season last year the Dallas Cowboys hold the 17th pick in the draft and need a lot of help at safety. Tune in live at 7pm on ESPN to see how all of the action unfolds!
People here in the Permian Basin really love football and I do too! Unfortunately we have to wait all summer before we even see some games being played. I know it's a bummer because we all hate to wait, but that's just the way it goes. Thankfully there are some things left in our world that never take a break, like the Permian Basin's favorite free classifieds paper! Thrifty Nickel puts out an awesome publication jam packed with deals every single week. One of the areas in our paper that never takes a break is our 'Garage Sales' section. Check out some of the best sales going on in your neighborhood this week:
GARAGE SALE! Everything Must Go!!! 9119 Lamar Ave, Odessa!!! Opens 9 AM – 7 PM Friday May 9th And Saturday May 10th Only… Please Come See Us!!!
LEFT OVER garage sale merchandise. Some furniture, books, records. Make offer 1 trip shopping. Call 432-366-9408. Friday/Saturday.
YARD SALE. DVDs, home decor, clothes, cookbooks, PlayStation 2 games, Barbies, computer desk, antiques, vintage. Thursday & Friday. Everything 1/2 Off Friday. 401 Mac Arthur.
YARD SALE 335 E. 29th Across the former Career Center. Thursday 8th One day Only. 9 am no early birds please. Lots of items still left. Every- thing half price. 4 families.
SALE AT 409 S. Grant. Monday thru Friday, 11 a.m. to 7 p.m. Lots of neat stuff, lots of collectible toys; glass dishes, nice furniture, 2 BBQ grills, gas water heater, small refrigerator, 2 wood entry doors, nice grandfather clock, vintage Mc Donald toys, lots of clothes, purses, shoes. Retro clothes & purses, vintage jewelry, lots more.
ATTN: FRIDAY 16th, Saturday 17th 8 a.m.-? 3rd Annual Huge Back Yard Sale. This Sale is to raise funds for a special needs Child's Tuition. 2400 Eastover.
A YARD SALE. 2738 Center Ave. Friday & Saturday 8 a.m. 432-550-7105.
3 FAMILY Sale: 1611 E. Everglade. Saturday, May 10. 7am – 1 pm. Anything and everything you may want: mattress/box spring, furniture, clothes, etc.
Advertise or find your perfect services with us at OurThriftyNickel.com. It really couldn't be easier. Head over, sign up for an account and then place an ad! Available 24 hours a day, 7 days a week. Try it out! $5.75 for the first ten words, .40 cents per each additional word. One picture free with each ad! Because we love our customers, right now when you purchase two weeks we will offer you a 3rd week at no charge!
For those who prefer a human touch for your business interactions, then feel free to call in and place an ad. Our helpful and friendly staff are available starting at 8:00 every day of the week. On Monday, Wednesday, and Thursday our phone transactions and business locations shut down at 5:00 PM, Tuesdays till 6:00, and Fridays till 2:00 PM.
For the Odessa office place your calls to: (432) 333-4184
For the Midland office dial: (432) 580-7777
If you're already out on the town running errands, we're conveniently located at 2611 N. Golder, Odessa TX, 79761. That address works for all your mail-in ads as well! We also have newspaper stands in most of your local stores, including all the 7-11's in Odessa and Midland! If we don't have a stand in your favorite store, call us and we'll get one there, just for you!
Utilize the Thrifty Nickel Classifieds, serving the Permian Basin for over thirty years, reaching over one hundred thousand households.