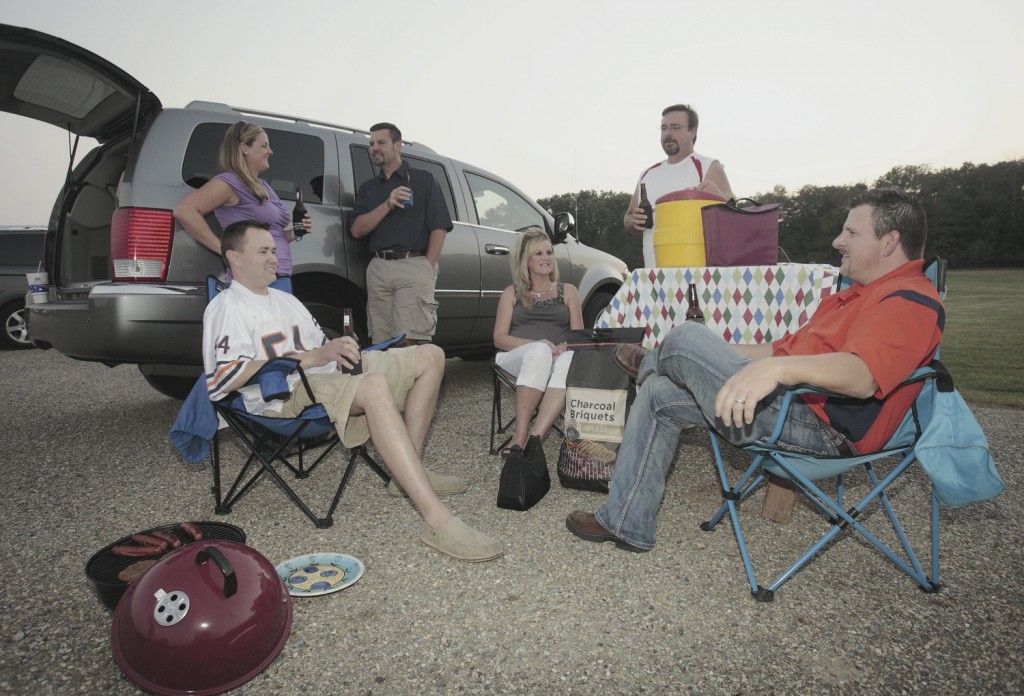 Thank God it's Friday in the Permian Basin! The staff at Thrifty Nickel is excited for the weekend and you should be too. Weekends are great for relaxing, firing up the grill, watching football or even catching up on work you didn't get done during the week. Tonight everyone should head on over to Ratliff stadium and cheer on the Permian Panthers as they square off against Midland Lee.
November is here and that means we can soon expect cool weather everyday for the next few months. While you might be cold blooded and despise the frigid chill of winter, don't forgot how sweltering the Odessa/Midland area was this summer. So enjoy the cold while it's here and spend some time outdoors this weekend.
Don't forget that right now you can help end hunger in the Permian Basin!  Right now when you buy two weeks and bring in two cans of food, you'll get a third week for free. (Third week free for ten words or under, after that each word is 40 cents) All food donated goes to the West Texas Food Bank where they work tirelessly to help put an end to hunger in our community. We've had such a great response and turn out for this promotion so far and we would like to thank everyone who has contributed!
The cooler weather right now is perfect for exploring the many garage sales that will be going on this weekend! Every week people know that Thrifty Nickel is the best place to advertise their sale because our paper will get you results!
So for all you Permian Basin dwellers, here are some of this weekend's garage sales courtesy of your Thrifty Nickel.
–       GARAGE SALE! 3813 Storey Ave. Furniture, C rib s , B a b y Items, Clothes Fri-Sat. 11-2,11-3
–       LEE HIGH AFJROTC BOOSTERS TEEN CENTER, 3500 Neely, Midland, YARD SALE, PANCAKE BREAKFAST, BAKE SALE, SAT, NOV3rd, 7am-1:30pm. Donations accepted Nov 2nd 4pm.
–       3 FAMILY Garage Sale.700 Claymoor Dr. off of Andrews Hwy on 87th to Claymoor., Fri- Sat., 9am- 6pm. Baby Stroller, baby boy clothes Premie -newborn, Safari home decor, bunk bed with ladder & slide, pictures & frames & Miscellaneous.
–       4036 PLEASANT 8am-3pm. Friday and Saturday, November 2nd & 3rd. Behind off Road Center, off 42nd. Furniture, work jeans, women's clothes, kitchen miscellaneous.
–       HUGE GARAGE Sale. Lots of stuff. X-mas decor, baby- kid stuff, clothes and toys, lots of household items. Starting Saturday morning until Sunday evening. All items must go! Find at 2711 Keystone. While items last.
If you're thinking of having a sale of your own then call Dixie for all your garage sale needs (432) 333-4148.
Advertise or find your perfect services with us at OurThriftyNickel.com. It really couldn't be easier. Head over, sign up for an account and then place an ad! Available 24 hours a day, 7 days a week. Try it out! $5.75 for the first ten words, .40 cents per each additional word. One picture free with each ad!  Because we love our customers, right now when you purchase two weeks we will offer you a 3rd week at no charge!
For those who prefer a human touch for your business interactions, then feel free to call in and place an ad. Our helpful and friendly staff are available starting at 8:15 every day of the week. On Mondays our phone transactions and business locations shut down at 6:15 PM, Tuesdays till 7:15, Wednesdays till 6:00 PM, Thursdays till 5:00, and Fridays till 12:15 PM.
For the Odessa office place your calls to: (432) 333-4184
For the Midland office dial: (432) 580-7777
If you're already out on the town running errands, we're conveniently located at 2611 N. Golder, Odessa TX, 79761. That address works for all your mail-in ads as well! We also have newspaper stands in most of your local stores, including all the 7-11's in Odessa and Midland! If we don't have a stand in your favorite store, call us and we'll get one there, just for you!
Utilize the Thrifty Nickel Classifieds, serving the Permian Basin for over thirty years, reaching over one hundred thousand households!