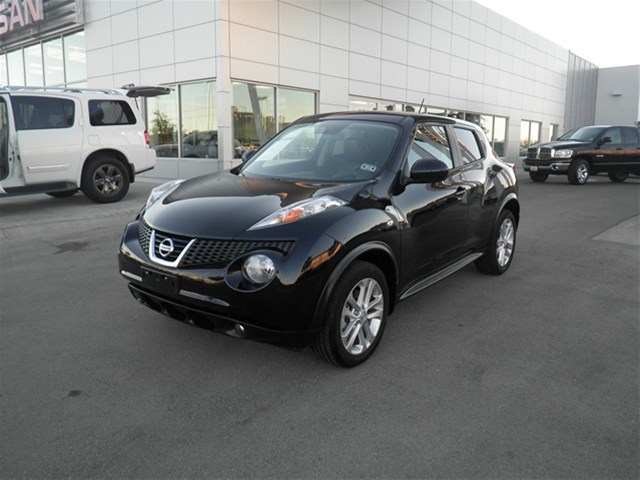 Let me start off by saying that I hope everyone across the Permian Basin had a wonderful weekend. In case you weren't aware, High School Football Playoffs officially kicked off all over Texas this past Friday Night and everyone seems to love that! Those Bronchos from Odessa pulled off a very impressive 61-15 round one win over the Cougars from El Paso Franklin! Round Two will pit them against a formidable 9-2 Martin team in Arlington. Good luck to Coach King and the rest of the boys this week!
Nissan of Midland has over twenty amazing vehicles listed on the front page of Thrifty Nickel this week. The friendly staff over there wants you to make this the season to choose and allow them to exceed your expectations. Every used vehicle sold is MAXDrive certified and comes with a three month 3,600 mile warranty! Everyone deserves to drive around in a nice new car that they love and the fine folks at Nissan of Midland want to make that a reality for everyone that steps on their lot. If you're not sure about your credit then call their Credit Hotline today for immediate assistance – (800) 941-5935. Right now on their lot they have a great 2012 Nissan Versa 1.8 for just $14,995! You can also drive away in the stylish 2012 Nissan Juke SL for only $25,995! When it comes to cars you can't go wrong with Nissan of Midland, so stop on by today at 4800 West Loop 250 North across from Hollywood Theaters.
Is Christmas in the air at your house yet? While many of simply love Christmas and all the pageantry that goes along with, setting everything up can be a real pain in the butt! Well this year it really doesn't have to be, you can decorate your home inside and out without lifting a finger! Just call Ab's Christmas Decor and let them do all the hard work this season! They serve the Odessa/Midland area and surrounding towns. Ab can also provide all equipment, or use yours, rentals are also available. You can also save 10% if you act quickly and book before Thanksgiving! Call Ab today (432) 349-4966 and tell him Thrifty Nickel sent you.
Advertise or find your perfect services with us at OurThriftyNickel.com.  It really couldn't be easier. Head over, sign up for an account and then place an ad! Available 24 hours a day, 7 days a week. Try it out! $5.75 for the first ten words, .40 cents per each additional word. One picture free with each ad!  Because we love our customers, right now when you purchase two weeks we will offer you a 3rd week at no charge!
For those who prefer a human touch for your business interactions, then feel free to call in and place an ad. Our helpful and friendly staff are available starting at 8:15 every day of the week. On Mondays our phone transactions and business locations shut down at 6:15 PM, Tuesdays till 7:15, Wednesdays till 6:00 PM, Thursdays till 5:00, and Fridays till 12:15 PM.
For the Odessa office place your calls to: (432) 333-4184
For the Midland office dial: (432) 580-7777
If you're already out on the town running errands, we're conveniently located at 2611 N. Golder, Odessa TX, 79761. That address works for all your mail-in ads as well! We also have newspaper stands in most of your local stores, including all the 7-11's in Odessa and Midland! If we don't have a stand in your favorite store, call us and we'll get one there, just for you!
Utilize the Thrifty Nickel Classifieds, serving the Permian Basin for over thirty years, reaching over one hundred thousand households!