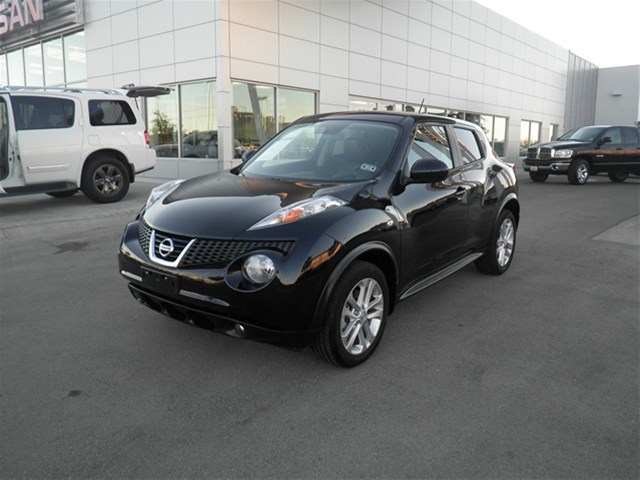 Grab a copy of the Permian Basin's favorite free classifieds publication on a newsstand near you today. Of course if you're not a fan of a physical printed paper, then you can always read us online right here! Thank you to all of our amazing team that helped put this week's issue together; they always know how to get things done on time! If you still haven't "Liked" us on Facebook, then what are you waiting for? Give us a thumbs up today!
As I sit here and stare at my calendar, I can hardly believe that there are less than two weeks left in October. Soon enough it will be Trick or Treating with the kids on Halloween and then traveling to be with family for Thanksgiving! Time has a funny way of flying by but just be sure not to let it pass you by. An unproductive day is little more than a waste when it comes to the business world.
If you pick up this week's issue, then you'll no doubt see the large ad for West Texas Nissan in Odessa. Right now they have some huge sales and specials going on. You can drive off the lot in a beautiful 2014 Ford Focus S with zero dollars down and just $218 per month! Or maybe you'd like a little more space in a 2012 Nissan Juke for just $248 per month with zero dollars down! Also every vehicle purchased in the month of October at West Texas Nissan, means they will donate $50 to the United Way. This dealership is full of kind and helpful people that will do anything they can to make sure you drive away happy. Stop on by and see them today at 4307 JBS Parkway or call (800) 915-1945 and tell them Thrifty Nickel sent you!
Advertise or find your perfect services with us at OurThriftyNickel.com.  It really couldn't be easier. Head over, sign up for an account and then place an ad! Available 24 hours a day, 7 days a week. Try it out! $5.75 for the first ten words, .40 cents per each additional word. One picture free with each ad!  Because we love our customers, right now when you purchase two weeks we will offer you a 3rd week at no charge!
For those who prefer a human touch for your business interactions, then feel free to call in and place an ad. Our helpful and friendly staff are available starting at 8:15 every day of the week. On Mondays our phone transactions and business locations shut down at 6:15 PM, Tuesdays till 7:15, Wednesdays till 6:00 PM, Thursdays till 5:00, and Fridays till 12:15 PM.
For the Odessa office place your calls to: (432) 333-4184
For the Midland office dial: (432) 580-7777
If you're already out on the town running errands, we're conveniently located at 2611 N. Golder, Odessa TX, 79761. That address works for all your mail-in ads as well! We also have newspaper stands in most of your local stores, including all the 7-11's in Odessa and Midland! If we don't have a stand in your favorite store, call us and we'll get one there, just for you!
Utilize the Thrifty Nickel Classifieds, serving the Permian Basin for over thirty years, reaching over one hundred thousand households!