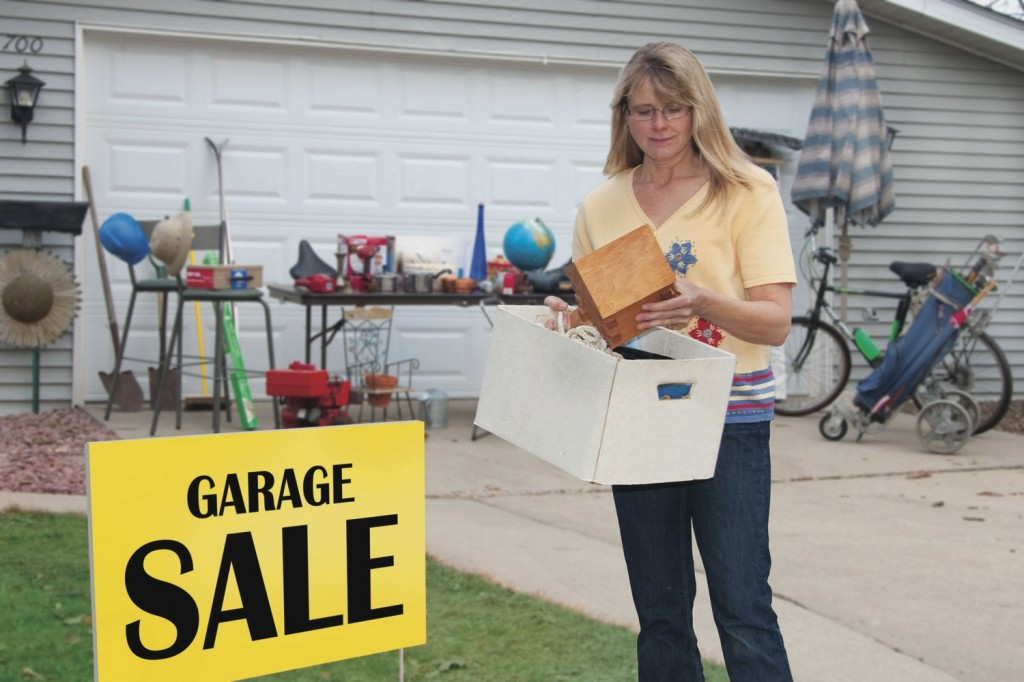 Thrifty Nickel might be closed Monday for Labor Day, but you can still get your ads in early and beat the rush Tuesday! It has been over thirty years since we started serving the Odessa/Midland community with the best free classifieds newspaper in the world. One thing that Thrifty Nickel has proven it excels at, is getting the word out about great garage sales going on in your neighborhood every week.
So if you're planning on cruising through some great garage sales in your area this weekend then look no further! Be sure to start drawing  your garage sale route today so that you can hit all the best ones in town. Here are just a few of the garage sales taking place this weekend that could hold that special treasure you've been looking for!
– 16930 N. WILLOW- WOOD, Gardendale, Texas, off of 158. Friday, Saturday, Sunday Au- gust 31st, September 1st & 2nd, 8 a.m.- ?. 4 family sale, clothes, furniture, baby clothes, toys, tools, and 2 old cars that need work. 432-230-1331.
– MOVING SALE- Less than a year old Leather and Suede Couch and Loveseat $1300, 60" LG HDTV $1000, XBOX 360 Slim w/Kinect 250GB w/ 22 games 4 controllers $350, Nintendo Wii (Black) 4 Games w/2 controllers $80, washer and dryer $100 432-202- 9607
– 3 FAMILY Garage Sale. Furniture, boys clothes, toys, ladies clothes, antiques & lots of Mis- cellaneous. Thurs- Fri., 9am-3pm. 8537 W. 12th St.
– GARAGE SALE. Little Bit of Everything. Saturday 8am- 2pm. 3016 W. 15th. Corner of 15th St. & Hemphill.
– NICE USED Furniture. 4411 W. Illinois. #B6. Consignment Depot USA. Call 432-262-0222.
Advertise or find your perfect services with us at OurThriftyNickel.com. It really couldn't be easier. Head over, sign up for an account and then place an ad! Available 24 hours a day, 7 days a week. Try it out! $5.75 for the first ten words, .40 cents per each additional word. One picture free with each ad!  Because we love our customers, right now when you purchase two weeks we will offer you a 3rd week at no charge!
For those who prefer a human touch for your business interactions, then feel free to call in and place an ad. Our helpful and friendly staff are available starting at 8:15 every day of the week. On Mondays our phone transactions and business locations shut down at 6:15 PM, Tuesdays till 7:15, Wednesdays till 6:00 PM, Thursdays till 5:00, and Fridays till 12:15 PM.
For the Odessa office place your calls to: (432) 333-4184
For the Midland office dial: (432) 580-7777
If you're already out on the town running errands, we're conveniently located at 2611 N. Golder, Odessa TX, 79761. That address works for all your mail-in ads as well! We also have newspaper stands in most of your local stores, including all the 7-11's in Odessa and Midland! If we don't have a stand in your favorite store, call us and we'll get one there, just for you!
Utilize the Thrifty Nickel Classifieds, serving the Permian Basin for over thirty years, reaching over one hundred thousand households!