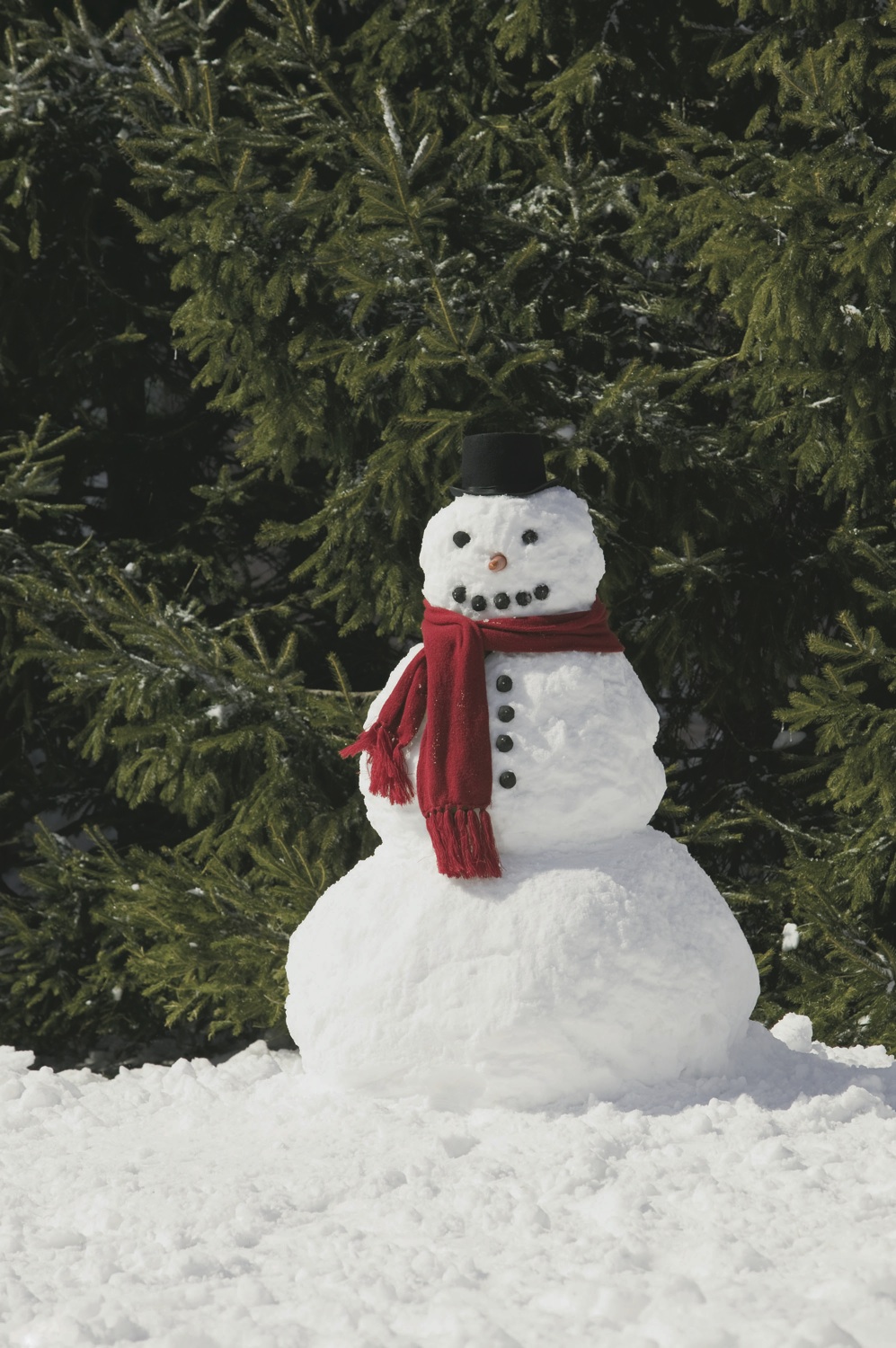 That wintery mix of weather is here to stay for awhile in the Permian Basin. It looks like the high for this week is only 61 and that won't happen until Friday. So while you're looking for your favorite jacket or maybe just a blanket to hide from the world under, make sure you stay safe out there! I don't know if we'll see any real snow but the roads can get pretty icy during the overnights so be aware.
Even though the weather outside can seem down right frigid, the deals are just starting to heat up here at Thrifty Nickel. It's easy to get in on the action this month, because if you bring in two canned goods you'll get a free week of advertising with the purchase of two! (Up to ten words free, each word after is 40 cents*) All the food we collect goes to benefit the West Texas Food Bank, where they work tirelessly to end hunger in our community! To find out more about their noble efforts, go to http://www.wtxfoodbank.org.
Is it time to finally redo some things around your outdated home? Well do it the smart way and hire someone to do it for you from our Business & Service Directory. We have lots of trusted professionals listed that will get the job done right the first time. Save yourself the headache of doing all those repair projects on your own and call one of our construction pros today:
– JIMMY'S CONSTRUCTION. 25 Years Experience. Doors, Bathrooms, Add-ons, Remodels. No job too big or too small. Reasonable rates. 432- 367-3657.
– EC&R House additions, tile showers & floors, carpentry, texture, painting and more. Free estimates with references. Call Roman @ 432-557-9598.
– TAIL GATE Construction. Remodel your property. 40 years experience. Free Estimates. 432-978-4447.
– MIDTOWN CONSTRUCTION Fall Remodeling, Sheetrock tape bedding, Brick, Paint, Masonry, Wood floors, Fence, Ceramic Tile, Siding, Window installing, Trim. Edward Valdez 432-238-7875.
– JEFFERSON CONSTRUCTION CO. Home remodeling & home additions. Roofing and storage buildings. No job too big or small. Call Joe 432-254-1471.
– HOME REMODELING painting, roofing, stucco, concrete sidewalk, drive- ways, interior and exterior. Call 432-703-7502.
– OTS CONSTRUCTION Roofing and remodeling, acoustics, painting, additions, decks, patio covers, fence repair and replacement. Free estimates. Call 432-352- 5225.
– M & M Construction is Specializing in gazebos, decks, porches, patios, and bathroom & kitchen remodels.432-230-3372.
Advertise or find your perfect services with us at OurThriftyNickel.com.  It really couldn't be easier. Head over, sign up for an account and then place an ad! Available 24 hours a day, 7 days a week. Try it out! $5.75 for the first ten words, .40 cents per each additional word. One picture free with each ad!  Because we love our customers, right now when you purchase two weeks we will offer you a 3rd week at no charge!
For those who prefer a human touch for your business interactions, then feel free to call in and place an ad. Our helpful and friendly staff are available starting at 8:15 every day of the week. On Mondays our phone transactions and business locations shut down at 6:15 PM, Tuesdays till 7:15, Wednesdays till 6:00 PM, Thursdays till 5:00, and Fridays till 12:15 PM.
For the Odessa office place your calls to: (432) 333-4184
For the Midland office dial: (432) 580-7777
If you're already out on the town running errands, we're conveniently located at 2611 N. Golder, Odessa TX, 79761. That address works for all your mail-in ads as well! We also have newspaper stands in most of your local stores, including all the 7-11's in Odessa and Midland! If we don't have a stand in your favorite store, call us and we'll get one there, just for you!
Utilize the Thrifty Nickel Classifieds, serving the Permian Basin for over thirty years, reaching over one hundred thousand households!